HUSTLE EXCLUSIVE!
What would have happened had BROCK LESNAR (along with our very own Hustler De Tuti Hustlers Paul Heyman) had fought an in-his-prime Andre The Giant? The brain trust behind WWE 2K15 may just have the answer in their wildly-popular #SuperCard series, which sees BROCK square off against The 8th Wonder of the World, and it's the involvement of our boss (or, at least, his #SuperCard) that ultimately delivers the victory for the current reigning defending WWE Heavyweight Champion of the World!
CLICK HERE FOR TONS OF EXCLUSIVE CONTENT, PRIZES AND DOWNLOADS FROM 2KSports @WWEGames

Of course, we're HustleTweeting about Brocktober and the Brock Lesnar / Paul Heyman WWE #SuperCard, and you're more than welcome to join the conversation by following THE HEYMAN HUSTLE on Twitter HERE! We also have a special Facebook page just aching for your participation, which you can check out HERE!

HUSTLE GLOBAL EXCLUSIVE!
BROCK LESNAR VS ANDRE THE GIANT!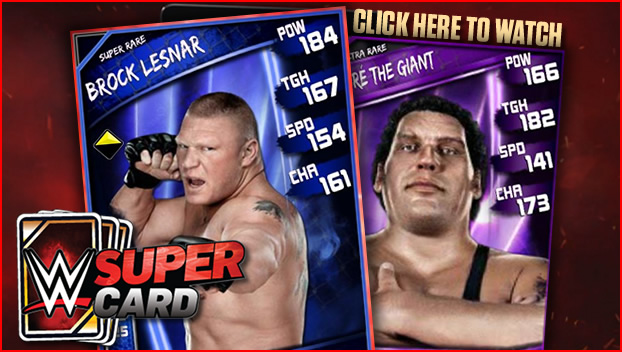 WE HERE AT THE HEYMAN HUSTLE HAVE ENSLAVED HIGHLY TRAINED
MONKEYS TO IGNORE THE FACT THEY ARE OVERWORKED AND UNDERPAID,
ALL IN THE NAME OF SCOURING THE WORLD WIDE WEB TO FIND THE FIFTEEN
MOST PROVOCATIVE STORIES ON THE INTERNET. ALL FOR YOU. NO ONE ELSE
BUT YOU. JUST YOU. AND ALL YOU NEED TO DO IS PICK WHICH PIC TO CLICK!