Major Sponsor Threatens Action Against The World's Leading Mixed Martial Arts Promotion!
UFC may have run afoul of a major sponsor. Anheuser-Busch, the makers of Bud Light, has reprimanded the world's number one MMA promotion for remarks made by some fighters, and advocacy groups have criticized the fighters comments as sexist and homophobic, and the beer maker wants UFC to take action.

"We've communicated to the UFC our displeasure with certain remarks made by some of its fighters, and they have promised to address this. If the incidents continue, we will act," the brewer said in a statement. Anheuser-Busch also stated that it "embraces diversity and does not condone insensitive and derogatory comments rooted in ethnicity, race, religion, sexual orientation, gender identity, disability, etc."
UFC, in full damage control mode, issued a statement asserting "With over 425 athletes on our roster, there have unfortunately been instances where a couple athletes have made insensitive or inappropriate comments. We don't condone this behavior, and in no way is it reflective of the company or its values."
Anheuser-Busch last year renewed its UFC deal in a multiyear pact that makes Bud Light a title sponsor of television and pay per view broadcasts, while giving the Bud Light logo prominent placement in the Octagon itself. The Bud Light logo will also be prominent in press conferences, weigh-ins and locker rooms.
The enemies are lining up at the gate.
"We believe that the UFC contributes to a culture of violence against women, and lesbian, gay, bisexual and transgender people," the National Center on Domestic and Sexual Violence stated in a January letter to state assembly members in New York, urging the state to uphold its ban on MMA fighting in the State of New York. "Children, in particular, should not be exposed to the homophobic, misogynistic and violent language that has been permitted by the UFC."
The letter referred to incidents that have been posted on a website called UnfitForChildren.Org which includes a collection of UFC videos and comments made by people associated with the organization. It should be noted, by the way, that the website is run by Las Vegas-based Culinary Workers Union Local 226. The union has unsuccessfully tried to unionize casinos owned by Station Casinos, which is partly owned by Frank and Lorenzo Fertitta, owners of Zuffa, the parent company for UFC.
The incidents cited by National Center on Domestic and Sexual Violence include:
Quinton "Rampage" Jackson urges a Japanese MMA fan to say "I'm a fag!"
A UFC press conference which includes the quote: "I'm going to put those hands on you worse than that dude did them other kids at Penn State," according to this ESPN report
Comments from UFC Commentator Joe Rogan, who reportedly used the word "cunt" to describe Yahoo Sports mixed martial arts blogger Maggie Hendricks. Ms. Hendricks had called out Rampage Jackson for the way he dealt with female interviewers at UFC events, such as telling one that she made him "horny"
Noting that some of the incidents in question have occurred over social media, UFC told Ad Age Magazine that "unlike most other sports leagues, we encourage our athletes to engage online. It is part of our company culture, and whenever you are at the forefront of a trend or initiative, it comes with its own pitfalls. We will continue to embrace social media while looking for better ways to stay in front of the issues. This includes a mandate for our athletes to attend sensitivity training and a seminar on proper use of social media."
Anheuser-Busch first commented on the issue when asked about it by a couple of beverage trade publications, Kane's Beverage News Daily and U.K.-based Brewers' Guardian, which reported on criticism of Bud Light's UFC advertising by alcohol watchdog group Alcohol Justice. The group, formerly called Marin Institute, frequently criticizes alcohol marketers for a host of reasons. Alcohol Justice has seized on the UFC issue to criticize this UFC-themed Bud Light Lime ad, which it says is "disgusting and typical of their cage-fighting sponsorship advertising campaign."
The ad features UFC Ring Card Girl Arianny Celeste rolling around in limes and playfully uttering double entendres. It has never run on TV and has been distributed only through Anheuser-Busch's age-gated Facebook and YouTube pages.
Of course, we're HustleTweeting about this brewing (no pun intended) controversy, and you're more than welcome to join the conversation by following THE HEYMAN HUSTLE on Twitter HERE or write to us directly at hustleoncrave@gmail.com Hey, have you checked out the Hustle's Ultra High Quality You Tube Channel, with exclusive videos featuring BROCK LESNAR'S "HERE COMES THE PAIN" … ICE-T AND COCO's SEX SECRETS … THE ULTIMATE WELTERWEIGHT BAD ASS NICK DIAZ … CONTROVERSIAL TEEN SENSATION TAYLOR MOMSEN … LEGENDARY MMA PIONEER FRANK SHAMROCK … THE WALKING RIOT MISSY HYATT … if you're not subscribing, you're missing something … and by the ways cheapos, it's FREE! Yes, absolutely 100 percent FREE! What are you waiting for? Check it out HERE!
By the way, we're also old school social networkers, so check out our interactive skills on Facebook HERE and even on MySpace HERE. If you're on Friendster, GFY … and have a pleasant tomorrow!
CHECK OUT ARIANNY CELESTE IN THIS CONTROVERSIAL BUD LIGHT VIDEO!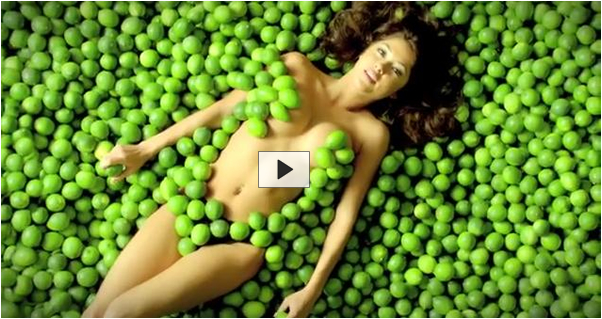 IT'S TIME FOR AN ALL NEW EDITION OF THE HOLLYWOOD CHARLIE
MEDIA WATCH, OUR DAILY TRAVEL ACROSS THE WORLD WIDE WEB.
OUR HIGHLY TRAINED MONKEYS HAVE PICKED OUT THE 15 WILDEST
STORIES FROM THE INTERNET FOR YOUR ASTUTE REVIEW. YOUR PART
IS VERY EASY. ALL YOU NEED TO DO IS PICK A PIC … AND CLICK!
\