Rock Goddesses Never Get Older, They Just Get Wilder and Crazier …
Debbie Harry took to the tiny stage at WIP (Work in Progress) in SoHo, New York City as the official kickoff for the 2012 Fashion Week, and to say her look was bizarre would be the understatement of the decade!
The wild and crazy lead singer of the ground breaking, chart topping band Blondie is a fixture at the club, so it was a no-brainer for her to perform there and get a bunch of publicity for just being in the same club she hangs in nowadays.
Ah, long gone are the days of CBGB!
Of course, we're HustleTweeting about Debbie Harry, and you're more than welcome to join the conversation by following THE HEYMAN HUSTLE on Twitter HERE or write to us at hustleoncrave@gmail.com
You can also subscribe (for FREE, cheapos, absolutely FREE) to our Ultra High Quality YouTube Channel HERE, and don't forget to check out our old school social networking skills by visiting us on Facebook HERE and even on MySpace HERE
CLICK ON THE PICS BELOW TO SEE THE ENTIRE GALLERY
OF DEBBIE HARRY KICKING OFF THE 2012 NEW YORK FASHION WEEK AT W.I.P. IN SOHO!

ASK YOUR DAD ABOUT FANTASIZING ABOUT DEBBIE HARRY EVERY NIGHT
WHEN THIS WAS THE HOTTEST MUSIC VIDEO IN THE UNIVERSE!
BLONDIE PERFORMS "HEART OF GLASS!"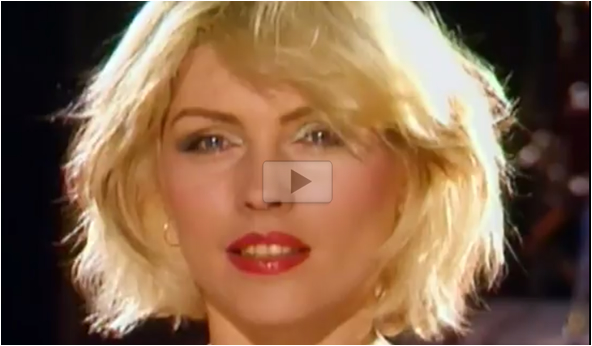 IT'S TIME FOR AN ALL NEW EDITION OF THE HOLLYWOOD CHARLIE
MEDIA WATCH, OUR DAILY TRAVEL ACROSS THE WORLD WIDE WEB.
OUR HIGHLY TRAINED MONKEYS HAVE PICKED OUT THE 15 WILDEST
STORIES FROM THE INTERNET FOR YOUR ASTUTE REVIEW. YOUR PART
IS VERY EASY. ALL YOU NEED TO DO IS PICK A PIC … AND CLICK!