Princess Leia Has Some Raunchy Advice For The Next Generation!
Princess Leia's sexual repression was shining through as Carrie Fisher appeared alongside STAR WARS: THE FORCE AWAKENS co-star DAISY RIDLEY on The Graham Norton Show in the UK, as Fisher revealed the best advice she gave Ridley was "I told her not to go through the crew like wildfire, but I also told her not to take any advice from me!"
"When I (shot the first STAR WARS movies), I never wanted anyone to have the anecdote, 'I slept with Princess Leia.'" Fisher stated.
The interview also made headlines because Fisher revealed her mother, legendary actress Debbie Reynolds was quite the sexual prankster. "She once gave my grandmother and me vibrators for Christmas," Carrie confessed. "… and my grandmother said she would not use hers because she was afraid it might short-circuit her pacemaker."
Of course, we're HustleTweeting about STAR WARS: THE FORCE AWAKENS, and you're more than welcome to join the conversation by following the Hustle on Twitter HERE or write to us directly at hustleoncrave@gmail.com Hey, have you checked out the Hustle's Ultra High Quality You Tube Channel, with exclusive videos featuring the #HUSTLEBOOTYTEMPTATS SUPERMODEL OF THE YEAR … OUR WORLD EXCLUSIVE WITH MIKE TYSON … BROCK LESNAR'S "HERE COMES THE PAIN" … ICE-T AND COCO's SEX SECRETS … MMA BAD BOY NICK DIAZ … the list goes on and on, so if you're not subscribing, you're missing something … and by the ways cheapos, it's FREE! Yes, absolutely 100 percent FREE! What are you waiting for? Check it out HERE!
By the way, we're also old school social networkers, so check out our interactive skills on Facebook HERE and even on MySpace HERE. If you're on Friendster, GFY … and have a pleasant tomorrow!

CLICK ON THE PICS BELOW TO SEE THE ENTIRE PHOTO GALLERY OF CARRIE FISHER ON THE RED CARPET FOR THE WORLD PREMIERE OF "STAR WARS: THE FORCE AWAKENS" IN HOLLYWOOD!


CHECK OUT CARRIE FISHER'S SHOCKING SEXUAL ADVICE TO DAISY RIDLEY!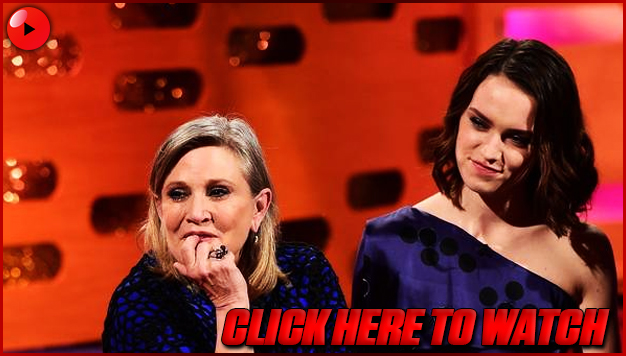 WE HERE AT THE HEYMAN HUSTLE HAVE ENSLAVED HIGHLY TRAINED
MONKEYS TO IGNORE THE FACT THEY ARE OVERWORKED AND UNDERPAID,
ALL IN THE NAME OF SCOURING THE WORLD WIDE WEB TO FIND THE FIFTEEN
MOST PROVOCATIVE STORIES ON THE INTERNET. ALL FOR YOU. NO ONE ELSE
BUT YOU. JUST YOU. AND ALL YOU NEED TO DO IS PICK WHICH PIC TO CLICK!