Paul Heyman takes a look at the early stages of the countdown to the biggest pay per view event of Twenty Ten!
I was watching a great documentary on Muhammed Ali recently, and was struck by the relationship between Ali and Howard Cosell. The two shared an understanding of each other that went far beyond athlete and reporter. It must have been an amazing journey for Cosell, himself a noted celebrity based on his on-air talents, to have witnessed the rise, fall, and resurrection of the former Cassius Clay. To not only have the chance to call some of Ali's greatest fights live, but to have the access to get inside Ali's head going into those fights, and in between those fights, is a once-in-a-lifetime opportunity that I am sure Cosell found to be extraordinary.

Imagine being able to sit with Babe Ruth during the 1927 season. Just to talk with him, listen to his thoughts and dreams as he pursued being the first to hit 60 home runs in one season … what would it be like getting to understand what drove him, inspired him, motivated him, or even gave him cause for concern?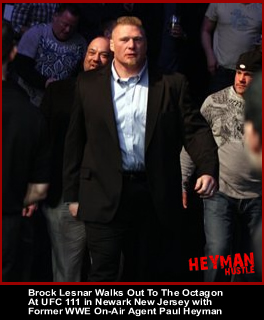 How about breathing the atmosphere around Wilt Chamberlain when he was heading to a game in which he facing off against Bill Russell? Or being the confidante of Wayne Gretzky when it became apparent he was going to earn the tag "greatest hockey player of all time" over and above the truly legendary Gordie Howe?

What must it been like to travel with Tiger Woods that first season he broke every barrier known to golf, and smashed every earnings record the game had ever seen? How fascinating would it have been to simply "be there" when Jim Thorpe decided "today, I am going to win?" When Hank Aaron was chasing Babe Ruth's home run record? When Ty Cobb was running roughshod on the Major Leagues? When Lawrence Taylor was eating quaterbacks? When no one could last in the ring with Mike Tyson? When Michael Jordan redefined the game?

The very nature of the "height" of an athlete's career dictates one's time in the sun is very short. The stress, the pressure, the competition are all enormous. The human body can only "peak" for a limited time. It's the design of our species. And for those who defy the odds … who are more than just a step ahead of the rest … who are truly the ones who become the standard bearers by which all others shall then be judged … those unique performers know in their hearts that on a planet that hosts billions of people, they are the only ones who can truly say "I am the best in the world."

For the past 8 years, I have been proud to call Brock Lesnar my friend. I should also be flattered he considers me HIS friend, since the Lesnar "Inner Circle" is not very large. Forget about whether Brock lets people in close. The man just doesn't like people. Period.

In a world of "LOL," that statement is quite serious. No LOL.

Brock Lesnar left a multi-million dollar contract behind when he decided to "jump off the train" and leave World Wrestling Entertainment in 2004. He decided to pursue his goals in competitive sport. After a brief flirtation with the NFL, Brock found his calling.

Fighting.

Not just fighting, but "Ultimate" Fighting.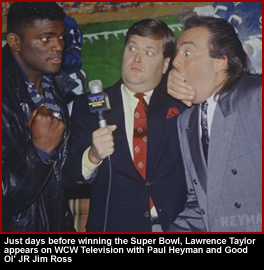 The world's fastest growing sport needed a true heavyweight superstar, and Lesnar was the right man for the job. An NCAA Heavyweight Wrestling Champion, the 6'3" 265+ pound farm boy from Webster, South Dakota had unmatched strength and speed coupled with a mean streak wider than his massive shoulders. A truly ruthless, remorseless, merciless competitor who had no qualms smashing another man's face in (case in point: Heath Herring) or using the platform of the cagefight to demonstrate his raw ability to manhandle another supremely trained, top tier athlete.

After his controversial debut, in which referee Steve Mazzagatti stopped Lesnar from pounding Frank Mir into retirement, and Mir ended up winning when Lesnar left himself open to a kneebar, the former WWE Champion has been unstoppable. He hit Heath Herring so hard, "The Texas Crazy Horse" has never entered the Octagon again. He outboxed "dirty boxer" Randy Couture to become the UFC Heavyweight Champion.
He handed Frank Mir such a brutal beating in becoming the Undisputed UFC Heavyweight Champion, Mir is still obsessed with getting in just a shot, a punch, a kick … ANYTHING on Lesnar. In the entire time Brock has been in the MMA world, he has yet to be taken down, and has absorbed less punishment than Floyd Mayweather has in his ultra-defense style of boxing. And unlike Floyd, Lesnar is not fighting a defensive style, he's just that dominant. He has shown he is superior to all others. He is, quite simply, the best in the world.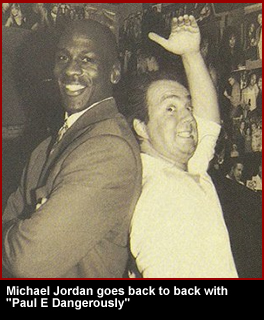 And yet, just six months ago, Brock Lesnar's career was for all intents and purposes, one for the history books. An intense battle with Diverticulosis sidelined the baddest man on the planet, and almost killed him.
I've seen Brock break his ribs. I've seen him moments after his elbow was chipped. Been inches away with he took a chair shot to the back of the head that split him wide open. It's hard to imagine anything that makes this man say "ow." I can't say I've ever really witnessed him even wincing, let alone admitting "hey, I'm in pain."

Brock Lesnar went through a humbling experience with his illness. It made him realize he's human. He can feel physical pain. He's not invincible nor even invulnerable. He's the very best at what he does, but like all "Best Ever" Athletes, the clock ticks away, and the human frailties rear their ugly heads.

Now get ready to be scared.

Brock Lesnar is 32 years old. He will turn 33 a little more than a week after his July 3rd return to the cage against UFC Interim Champion Shane Carwin. Think about it. 32 years old … in the best shape of his life …
with a changed diet that has only made him healthier.Brock has a better understanding of his own body now than he did six months ago. He is unquestionably in the peak prime of his athletic career.