John Cena faces Seth Rollins in a Cage Match … Brock Lesnar Destroys John Cena … and Paul Heyman Shakes Hands with Seth Rollins!
By the time WWE Monday Night RAW went off the air, we were left with some pretty interesting questions. How can John Cena combat The Beast Brock Lesnar? And with The Authority out of power, is Seth Rollins now aligned with our very own Hustler De Tuti Hustlers Paul Heyman?
According to WWE.com:
It was sweet, sweet vindication for Seth Rollins in Raw's main event, as Mr. Money in the Bank not only knocked off John Cena in a match of extraordinary stipulation, but also rode a timely assist from a returning powerhouse to do it. Whereas Roman Reigns gift-wrapped Cena's Tables Match victory at WWE TLC, Brock Lesnar stormed the steel cage that confined Cena and Rollins on Raw. The Beast Incarnate laid waste to his No. 1 contender after a top-rope Attitude Adjustment left both men in a heap on the mat.
Turnabout being fair play and all, Rollins didn't hesitate to capitalize on the three German suplexes and F-5 that took Cena out, striking a handshake truce with Paul Heyman and pancaking Cena's face with a Curb Stomp as the 15-time World Champion struggled to get to his feet. With Cena disposed of, it was a simple walk out of the cage for Rollins to get his win. So now Cena has to deal with Lesnar, Heyman and, depending onthe implications of that handshake, Rollins. He could use an ally, to say the least. Maybe Ho Ho Hogan can give Cena some help next week?
Of course, we're HustleTweeting about Brock Lesnar's destruction of John Cena and also Paul Heyman's handshake with Seth Rollins, and you're more than welcome to join the conversation by following the Hustle on Twitter HERE or write to us directly at hustleoncrave@gmail.com Hey, have you checked out the Hustle's Ultra High Quality You Tube Channel, with exclusive videos featuring OUR WORLD EXCLUSIVE WITH MIKE TYSON … BROCK LESNAR'S "HERE COMES THE PAIN" … ICE-T AND COCO's SEX SECRETS … MMA BAD BOY NICK DIAZ … the list goes on and on, so if you're not subscribing, you're missing something … and by the ways cheapos, it's FREE! Yes, absolutely 100 percent FREE! What are you waiting for? Check it out HERE!
By the way, we're also old school social networkers, so check out our interactive skills on Facebook HERE and even on MySpace HERE. If you're on Friendster, GFY … and have a pleasant tomorrow!
CLICK ON THE PICS BELOW FOR A HISTORIC PHOTO GALLERY
FEATURING JOHN CENA VS SETH ROLLINS IN A CAGE MATCH ON MONDAY NIGHT RAW!

HIGHLIGHTS OF JOHN CENA VS SETH ROLLINS IN A CAGE
MATCH … BROCK LESNAR'S DESTRUCTION OF JOHN CENA …
AND THE HANDSHAKE HEARD 'ROUND THE WWE UNIVERSE!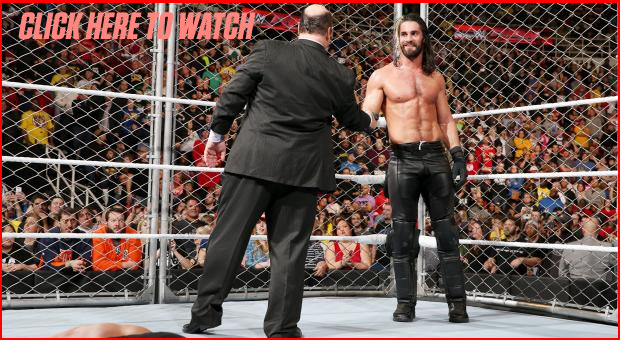 WE HERE AT THE HEYMAN HUSTLE HAVE ENSLAVED HIGHLY TRAINED
MONKEYS TO IGNORE THE FACT THEY ARE OVERWORKED AND UNDERPAID,
ALL IN THE NAME OF SCOURING THE WORLD WIDE WEB TO FIND THE FIFTEEN
MOST PROVOCATIVE STORIES ON THE INTERNET. ALL FOR YOU. NO ONE ELSE
BUT YOU. JUST YOU. AND ALL YOU NEED TO DO IS PICK WHICH PIC TO CLICK!