Tensions are escalating!
It was another eventful night on WWE Monday Night RAW, as reported by WWE.com: At WrestleMania 30, Paul Heyman's client Brock Lesnar conquered The Streak (in case you hadn't heard), and on Raw, his client Cesaro conquered a Real American. Clearly it's good to be a Heyman Guy these days; Cesaro did his new advocate proud by repaying Jack Swagger for his meddlesome sneak attack the previous week with a one-on-one victory over his former brother-in-arms on Raw.
The Swiss Superman certainly lived up to his moniker with a pair of astonishing gut-wrench suplexes at the start of the match, though Swagger hung tough, thanks in no small part to an interference by Colter. Heyman was quick to retaliate by pouncing on The Founding Father at ringside, and Cesaro sealed the deal with a German suplex pin of the former World Heavyweight Champion. Once more for emphasis: His client Cesaro pinned Jack Swagger! His client Cesaro pinned Jack Swagger! His client Cesaro … well, you get the idea.
and you're more than welcome to join the conversation (and you have to realize, this is one ridiculously lively conversation) by writing us on twitter HERE or write to us directly at hustleoncrave@gmail.com Hey, have you checked out the Hustle's Ultra High Quality You Tube Channel, with exclusive videos featuring OUR WORLD EXCLUSIVE WITH MIKE TYSON … BROCK LESNAR'S "HERE COMES THE PAIN" … ICE-T AND COCO's SEX SECRETS … MMA BAD BOY NICK DIAZ … the list goes on and on, so if you're not subscribing, you're missing something … and by the ways cheapos, it's FREE! Yes, absolutely 100 percent FREE! What are you waiting for? Check it out HERE!
By the way, we're also old school social networkers, so check out our interactive skills on Facebook HERE and even on MySpace HERE. If you're on Friendster, GFY … and have a pleasant tomorrow!
CLICK ON THE PICS BELOW TO SEE THE ENTIRE OFFICIAL GALLERY!

HERE'S ALL THE ACTION YOU CAN POSSIBLY HANDLE!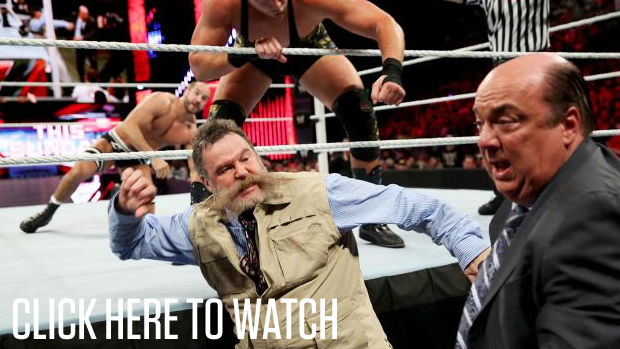 WE HERE AT THE HEYMAN HUSTLE HAVE ENSLAVED HIGHLY TRAINED
MONKEYS TO IGNORE THE FACT THEY ARE OVERWORKED AND UNDERPAID,
ALL IN THE NAME OF SCOURING THE WORLD WIDE WEB TO FIND THE FIFTEEN
MOST PROVOCATIVE STORIES ON THE INTERNET. ALL FOR YOU. NO ONE ELSE
BUT YOU. JUST YOU. AND ALL YOU NEED TO DO IS PICK WHICH PIC TO CLICK!