He's 2-0 on Monday Night RAW. New "Paul Heyman Guy" Curtis Axel's record on WWE's most important program is … PERFECT!
Curtis Axel's second week as a Paul Heyman Guy was even more controversial than the first, when TRIPLE H COULDN'T CONTINUE WRESTLING DUE TO A POSSIBLE CONCUSSION! This week's edition of WWE Monday Night RAW opened up with PAUL HEYMAN INTRODUCING WWE CHAMPION JOHN CENA TO CURTIS AXEL, and challenging the champ to a match. The champ accepted.
According to WWE.com:
Down goes Cena! Down goes Cena! Granted, Curtis Axel's second Raw win in as many weeks happened under equally dubious circumstances as the previous one, but the record books will still reflect that Curtis Axel, Paul Heyman Guy, defeated the WWE Champion in Week Two under the mad scientist's wing.
Everyone from Bret Hart to Cena himself questioned Axel's alignment with Heyman, but the young gun certainly made an argument for their arrangement in a masterful performance against The Champ, keeping Cena on his heels and executing a textbook Perfect Plex for a near-fall. But before Cena could mount his comeback, the sight of an approaching ambulance lured him out of the ring. Of course, the arrival of the vehicle was a ruse for Ryback to mount a sneak attack. While Cena was able to thwart the big man's attack, the damage was done. The Champ had lost the match, and Ryback's implied message was clear: If Cena doesn't watch his back, he'll lose at Payback as well.
CLICK HERE FOR OUR 360 COVERAGE OF "PAUL HEYMAN GUY" CM PUNK'S RETURN TO WWE!

CLICK HERE TO PURCHASE YOUR VERY OWN OFFICIAL "PAUL HEYMAN GUY" T-SHIRT!

We're HustleTweeting about #PaulHeymanGuy Curtis Axel, and you're more than welcome to join the conversation by following us on twitter HERE or write us directly at hustleoncrave@gmail.com Hey, have you checked out the Hustle's Ultra High Quality You Tube Channel, with exclusive videos featuring OUR WORLD EXCLUSIVE WITH MIKE TYSON … BROCK LESNAR'S "HERE COMES THE PAIN" … ICE-T AND COCO's SEX SECRETS … TEEN SENSATION TAYLOR MOMSEN … UFC BAD BOY NICK DIAZ … THE WALKING RIOT MISSY HYATT if you're not subscribing, you're missing something … and by the ways cheapos, it's FREE! Yes, absolutely 100 percent FREE! What are you waiting for? Check it out HERE!
CLICK ON THE PICS BELOW TO SEE THE OFFICIAL WWE PHOTO GALLERY
FEATURING CURTIS AXEL'S HISTORIC FIRST MATCH VS JOHN CENA!

CHECK OUT #PaulHeymanGuy CURTIS AXEL VS WWE CHAMPION JOHN CENA!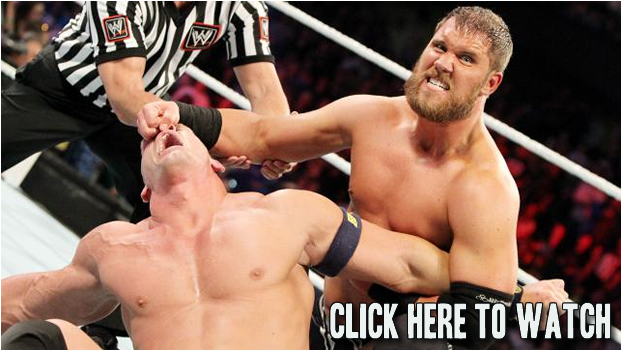 WE HERE AT THE HEYMAN HUSTLE HAVE ENSLAVED HIGHLY TRAINED
MONKEYS TO IGNORE THE FACT THEY ARE OVERWORKED AND UNDERPAID,
ALL IN THE NAME OF SCOURING THE WORLD WIDE WEB TO FIND THE FIFTEEN
MOST PROVOCATIVE STORIES ON THE INTERNET. ALL FOR YOU. NO ONE ELSE
BUT YOU. JUST YOU. AND ALL YOU NEED TO DO IS PICK WHICH PIC TO CLICK!