WWE Monday Night RAW from Biloxi, Mississippi features CM Punk getting one over on our very own Hustler De Tuti Hustlers Paul Heyman and Intercontinental Champion Curtis Axel. But the night is still young!
CM Punk took one step to reclaiming the rights to be called The Best In The World as his non-interference interference helped R Truth score a non-title victory over Intercontinental Champion Curtis Axel. The night is young, folks. We have a feeling there's a lot more about to happen. According to WWE.com: What's up? An upset loss for Curtis Axel, for starters. The "better than perfect" Intercontinental Champion has been riding high thank to his one-upping of CM Punk lately, but Axel came crashing to earth against R-Truth in a fast-paced Raw match that saw the "Suntan Superman" strike the cocky titleholder down with some unexpected help. Axel struggled out of the gate against the former U.S. Champion, who kept the Heyman Guy on his heels with a dizzying array of offense that the champion was near-powerless to combat.
Yet, right when Axel gained separation from Truth and set himself up for a comeback, CM Punk's theme music blared through the speakers and threw the champion off his game. While Axel readied for a sneak attack from Punk, Truth struck with one of his own, dropping Axel with the Lie Detector and pinning the Intercontinental Champion in the process.
Of course, we're HustleTweeting about CM Punk and Paul Heyman, and you're more than welcome to join our conversation by following THE HEYMAN HUSTLE and telling us what YOU think RIGHT F'N HERE! We got the whole social media thing covered, so check out the Hustle's Ultra High Quality You Tube Channel, with exclusive videos featuring OUR WORLD EXCLUSIVE WITH MIKE TYSON … BROCK LESNAR'S "HERE COMES THE PAIN" … ICE-T AND COCO's SEX SECRETS … TEEN SENSATION TAYLOR MOMSEN … UFC BAD BOY NICK DIAZ … THE WALKING RIOT MISSY HYATT if you're not subscribing, you're missing something … and by the ways cheapos, it's FREE! Yes, absolutely 100 percent FREE! What are you waiting for? Check it out HERE!
CLICK ON THE PICS BELOW FOR THE ENTIRE OFFICIAL WWE PHOTO GALLERY!
CM PUNK PULLS ONE OVER ON PAUL HEYMAN AND CURTIS AXEL!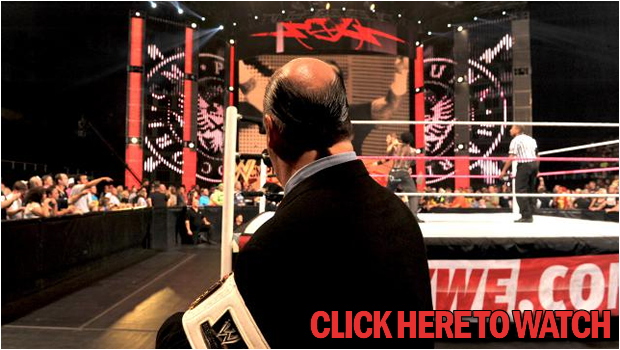 WE HERE AT THE HEYMAN HUSTLE HAVE ENSLAVED HIGHLY TRAINED
MONKEYS TO IGNORE THE FACT THEY ARE OVERWORKED AND UNDERPAID,
ALL IN THE NAME OF SCOURING THE WORLD WIDE WEB TO FIND THE FIFTEEN
MOST PROVOCATIVE STORIES ON THE INTERNET. ALL FOR YOU. NO ONE ELSE
BUT YOU. JUST YOU. AND ALL YOU NEED TO DO IS PICK WHICH PIC TO CLICK!