Did you like the movie "Se7en?" How about "Fight Club?" Perhaps "The Girl with the Dragon Tattoo?" Well, the bad ass director of those films … and many more … has released the best music video in ages!
Justin Timberlake is Britney Spears' ex-boyfriend (from ages ago). He's the star of The Social Network, which was about the launching of Facebook. He's an investor in the revamped MySpace. You know you like his music. It's a guilty pleasure. Hey, he's bringing sexy back.
Now the former pretty boy, current actor / entrepreneur has released "Suit and Tie" with Jay Z, a song off the Timbaland-produced collection of R&B / jazz releases. With news of a Timberlake / Jay Z concert tour, you know this is just the beginning … and they're off to a big start!
Of course, we're HustleTweeting about "Suit and Tie" and you're more than welcome to join the conversation by following the Hustle on Twitter HERE … Hey, we're also on Facebook HERE … and since we haven't updated our MySpace page even though Justin Timberlake has invested in your grandpa's social media, you're welcome to check out our much-ignored page HERE.

CHECK OUT JUSTIN TIMBERLAKE AND JAY Z's "SUIT AND TIE!"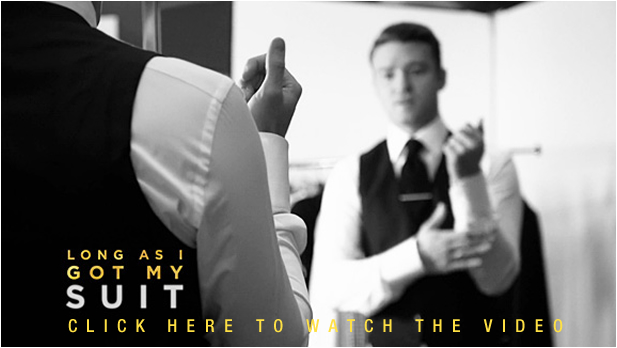 WE HERE AT THE HEYMAN HUSTLE HAVE ENSLAVED HIGHLY TRAINED
MONKEYS TO IGNORE THE FACT THEY ARE OVERWORKED AND UNDERPAID,
ALL IN THE NAME OF SCOURING THE WORLD WIDE WEB TO FIND THE FIFTEEN
MOST PROVOCATIVE STORIES ON THE INTERNET. ALL FOR YOU. NO ONE ELSE
BUT YOU. JUST YOU. AND ALL YOU NEED TO DO IS PICK WHICH PIC TO CLICK!