The Controversial Songstress Returns After a Long Hiatus … And Austin, Texas Will Never Be The Same Again!
Fiona Apple made her return to the stage Wednesday night in a rare live appearance at this year's SXSW conference and festival, and even though the controversial singer hasn't performed live in five years, the music world has been put on notice. She's back, and she's better than ever!
"She took the stage, and simply owned it," noted Hustle co-creator Mitchell K. Stuart of The Looking4Larry Agency (our parent company), "there was a strong buzz and anticipation going into the show, especially since she's coming out with new music this June, but no one could have been prepared for just how powerful she was!"
Fiona, who is now 34 years old, unveiled three new tunes, "Anything We Want" … "Valentine" … and "Every Single Night." Her upcoming tour, which includes 2 nights at Lincoln Hall in Chicago, followed by Washington DC, Brooklyn, Atlantic City, The Bowery Ballroom in NYC, and The Royale in Boston is completely sold out. Not a single ticket available.
CLICK HERE TO SEE PHOTOS OF FIONA APPLE'S INTENSELY EMOTIONAL RETURN TO THE STAGE AT SXSW!
The day after the stunning performance, Laura Ferreiro of Variety wrote a review, stating One of the most highly anticipated events of the first full day of Austin's SXSW Music Festival was Fiona Apple's return to the stage to preview her forthcoming album — her first since 2005's critically acclaimed "Extraordinary Machine." The new album is slated for a June release on Epic Records, and its title is a whopping 23 words long: "The Idler Wheel is wiser than the Driver of the Screw, and Whipping Cords will serve you more than Ropes will ever do" (unusual capitalization intended). Judging from her performance tonight, she still has plenty to say.
The complete set list for Fiona Apple's memorable concert at SXSW:
1 "Fast As You Can"
2 "On The Bound"
3 "Paper Bag"
4 "Mistake"
5 "Anything We Want"
6 "Valentine"
7 "Sleep to Dream"
8 "Extraordinary Machine"
9 "Every Single Night"
10 "Carrion"
11 "Criminal"
The concert, which took place at the NPR Showcase at Stubb's BBQ, was of course packed. "Fiona is a singular artist. She has always impressed me as someone who creates her music and art without worrying about where she will fit in as an artist," said Stuart. "With this live show, it's obvious she's fit in just fine.
Of course, we're HustleTweeting about Fiona Apple's return, and you're more than welcome to join the conversation by THE HEYMAN HUSTLE on Twitter HERE or write to us directly at hustleoncrave@gmail.com Hey, have you checked out the Hustle's Ultra High Quality You Tube Channel, with exclusive videos featuring BROCK LESNAR'S "HERE COMES THE PAIN" … ICE-T AND COCO's SEX SECRETS … THE ULTIMATE WELTERWEIGHT BAD ASS NICK DIAZ … CONTROVERSIAL TEEN SENSATION TAYLOR MOMSEN … LEGENDARY MMA PIONEER FRANK SHAMROCK … THE WALKING RIOT MISSY HYATT … if you're not subscribing, you're missing something … and by the ways cheapos, it's FREE! Yes, absolutely 100 percent FREE! What are you waiting for? Check it out HERE!
By the way, we're also old school social networkers, so check out our interactive skills on Facebook HERE and even on MySpace HERE. If you're on Friendster, GFY … and have a pleasant tomorrow!
RARE LIVE FOOTAGE FROM FIONA APPLE'S RETURN TO THE STAGE AT SWSW!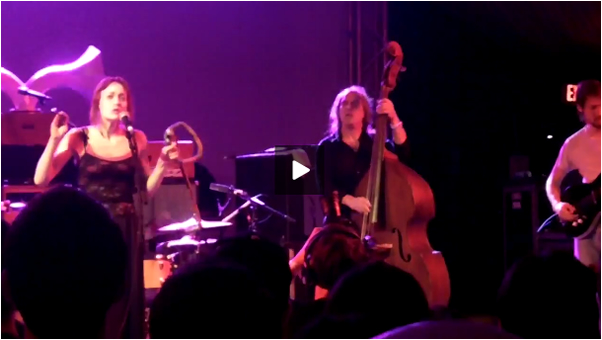 IT'S TIME FOR AN ALL NEW EDITION OF THE HOLLYWOOD CHARLIE
MEDIA WATCH, OUR DAILY TRAVEL ACROSS THE WORLD WIDE WEB.
OUR HIGHLY TRAINED MONKEYS HAVE PICKED OUT THE 15 WILDEST
STORIES FROM THE INTERNET FOR YOUR ASTUTE REVIEW. YOUR PART
IS VERY EASY. ALL YOU NEED TO DO IS PICK A PIC … AND CLICK!