In a violent show closing segment on WWE Monday Night RAW, Triple H beats up our very own Hustler De Tuti Hustlers, but it's Brock Lesnar and Paul Heyman who get the last laugh … AGAIN!
It will forever be remembered as the night Triple H delivered a brutal beating to our very own Hustler De Tuti Hustlers Paul Heyman, but also the night Paul and Brock Lesnar dropped a bombshell on The Game to close the show that knocked the wind out of Vincent Kennedy McMahon's son-in-law.
As reported by WWE.com:
Let it never be said that Paul Heyman does not have a plan. And following his dastardly, duplicitous contract signing with Triple H on behalf of Brock Lesnar, let it never be said that he didn't get The King of Kings exactly where he and Lesnar wanted him. Following Heyman and Lesnar's ultimatum last week — Triple H gets his proposed WrestleMania match if Heyman and Lesnar get to reveal the stipulationsafterthe contract signing — it probably wouldn't have taken much prodding from Heyman to get The Game to sign. But Heyman couldn't resist twisting the knife anyway, needling The King of Kings with crass quips about his wife, Stephanie McMahon, and he paid quite dearly for it.
Triple H handily fought off the mad scientist's personal security before beating Heyman (who fruitlessly screamed for Lesnar to help) to a pulp, only signing the contract after he was satisfied with Heyman's humiliation. Lesnar came running then, chair in hand, but Heyman called The Anomaly off before announcing the stipulation: No Holds Barred. But The Game's excitement over that stipulation turned to consternation when Heyman revealed the second condition of the bout: The King of Kings' career would be on the line, too. Even battered and beaten, let it also never be said Paul Heyman has lost his flair for instigating chaos.
CLICK HERE TO ORDER THE BROCK LESNAR / PAUL HEYMAN T-SHIRT COMBO PACKAGE!
Of course, we're HustleTweeting about Brock Lesnar vs Triple H at WrestleMania, and you're more than welcome to join the conversation by following us on twitter HERE or write us directly at hustleoncrave@gmail.com Hey, have you checked out the Hustle's Ultra High Quality You Tube Channel, with exclusive videos featuring OUR WORLD EXCLUSIVE WITH MIKE TYSON … BROCK LESNAR'S "HERE COMES THE PAIN" … ICE-T AND COCO's SEX SECRETS … TEEN SENSATION TAYLOR MOMSEN … UFC BAD BOY NICK DIAZ … THE WALKING RIOT MISSY HYATT if you're not subscribing, you're missing something … and by the ways cheapos, it's FREE! Yes, absolutely 100 percent FREE! What are you waiting for? Check it out HERE!
By the way, we're also old school social networkers, so check out our interactive skills on Facebook HERE and even on MySpace HERE. If you're on Friendster, GFY … and have a pleasant tomorrow!
WARNING: THE PHOTOS BELOW ARE GRAPHIC!


OFFICIAL WWE HIGHLIGHT REEL OF THE NIGHT TRIPLE H DELIVERED A
BEATING TO PAUL HEYMAN … BUT BROCK AND HEYMAN ARE STILL ONE
UP ON "THE GAME" AS WE GET CLOSER AND CLOSER TO WRESTLEMANIA XXIX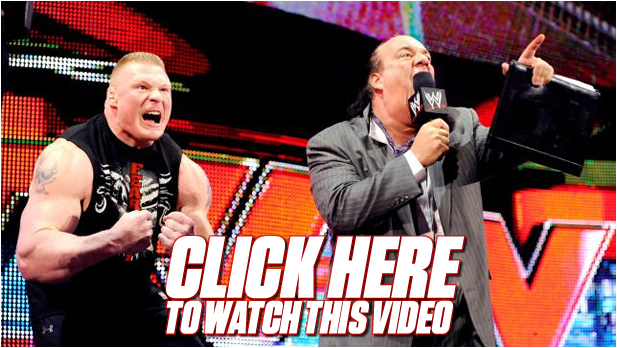 WE HERE AT THE HEYMAN HUSTLE HAVE ENSLAVED HIGHLY TRAINED
MONKEYS TO IGNORE THE FACT THEY ARE OVERWORKED AND UNDERPAID,
ALL IN THE NAME OF SCOURING THE WORLD WIDE WEB TO FIND THE FIFTEEN
MOST PROVOCATIVE STORIES ON THE INTERNET. ALL FOR YOU. NO ONE ELSE
BUT YOU. JUST YOU. AND ALL YOU NEED TO DO IS PICK WHICH PIC TO CLICK!