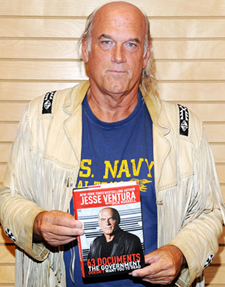 Jesse's Theory Regarding 9/11 Creates Some Tense Moments with The Cable News Network Talk Show Host!

Jesse Ventura likes to be shocking, and our old friend and former Governor of the State of Minnesota was certainly creating points for discussion when he appeared on the prime time CNN news program "Piers Morgan Tonight."
We'll let you watch the video and judge for yourself, and then please feel free to let us know your thoughts on Jesse's conspiracy theory. Join the conversation by following THE HEYMAN HUSTLE on Twitter HERE or write to us at hustleoncrave@gmail.com
You can also subscribe (for FREE, cheapos, absolutely FREE) to our Ultra High Quality YouTube Channel HERE, and don't forget to check out our old school social networking skills by visiting us on Facebook HERE and even on MySpace HERE

You can see our entire gallery of photos from Jesse's recent book signing HERE!

PIERS MORGAN VS JESSE "THE CONSPIRACY THEORIST" VENTURA!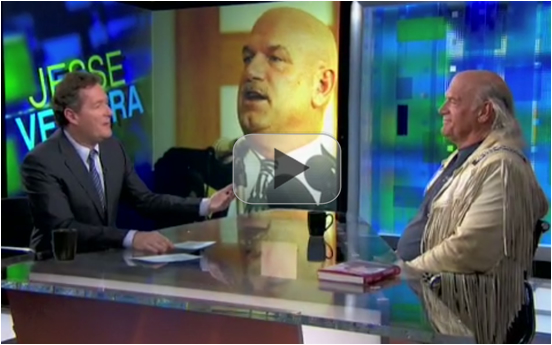 IT'S TIME FOR AN ALL NEW EDITION OF THE HOLLYWOOD CHARLIE
MEDIA WATCH, OUR DAILY TRAVEL ACROSS THE WORLD WIDE WEB.
OUR HIGHLY TRAINED MONKEYS HAVE PICKED OUT THE 15 WILDEST
STORIES FROM THE INTERNET FOR YOUR ASTUTE REVIEW. YOUR PART
IS VERY EASY. ALL YOU NEED TO DO IS PICK A PIC … AND CLICK!