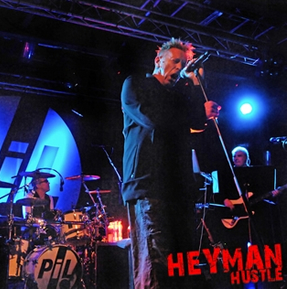 John Lydon Is In The Midst of a World Tour, and If That Pisses You Off, He Really Doesn't Give Shit. And We Mean It, Maaaaaaaaaaaaan!
The stage in Liverpool was empty, the small venue quite quiet. But within a few hours, an electric presence would take the stage, and turn the world upside down. No surprise, kiddies, he's been doing this for quite some time.

John Lydon exploded on the music scene in 1975 as "Johnny Rotten," the lead singer of the punk band The Sex Pistols. When he dies, that will be the headline in his obituary. He seems rather comfortable with the fact, even though he's fronted Public image LTD, his post-punk band, for far many more years than he was
the lead singer of the ill-fated Sex Pistols.

Lydon is in the midst of a major controversy right now, as his show in Liverpool was picketed by demonstrators trying to get him to pull out of a scheduled concert in Tel Aviv at the end of August. Several big names, from Elvis Costello to the legendary Carlos Santana, have canceled their gigs in Tel Aviv this year due to mounting pressure regarding the Palestinian issue.

But Lydon had steadfastly refused to pull out of the Tel Aviv concert, stating "I really resent the presumption that I'm going there to play to right-wing Nazi Jews. If Elvis-fucking-Costello wants to pull out of a gig in Israel because he's suddenly got this compassion for Palestinians, then good on him. But I have absolutely one rule, right? Until I see an Arab country, a Muslim country, with a democracy, I won't understand how anyone can have a problem with how they're treated."

Lydon added, "I mean, I'm anti-government. I have been all my life no matter where I go. And I shall be making that loud and clearly proud once I'm in Israel."

Gordon O'Reilly is THE HEYMAN HUSTLE's UK-based music reporter who has previously reported on BILLY IDOL AT THE DOWNLOAD FESTIVAL
CLICK ON THE PICS BELOW TO SEE JOHN LYDON
AND PUBLIC iMAGE LTD PERFORMING IN LIVERPOOL


CLICK ON THE VIDEO BELOW TO SEE PUBLIC iMAGE LTD
PERFORMING "THIS IS NOT A LOVE SONG" IN LIVERPOOL!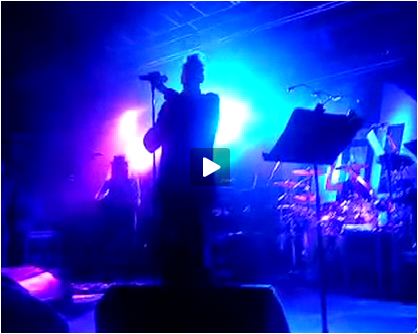 THE HEYMAN HUSTLE'S VERY OWN TRAINED MONKEYS ARE PROUD
TO PRESENT THE TOP 15 STORIES OF THE DAY, ALL CONVENIENTLY
LINKED HERE FOR YOUR REVIEW. NO NEED TO SURF THE WEB, WE
DID ALL THE HARD WORK FOR YOU. JUST PICK A PIC AND CLICK!