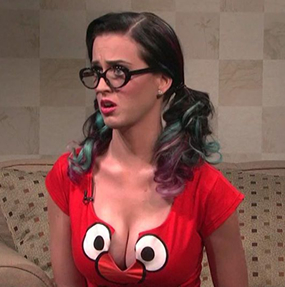 Sometimes, A Little Cleavage … Um, Controversy … Goes A Long, Long Way!
Katy Perry's self-parody of her Sesame Street "cleavage controversy" with Elmo is the talk of America today, as our society reacts in shock to the prudent values the antiquated producers of Sesame Street are forcing upon the youth of today's culture.

Of course, we're all over Katy's boobs Russell Brand's fun bags this controversial topic, and you're more than welcome to join the conversation. Follow THE HEYMAN HUSTLE on Twitter HERE or write to us at hustleoncrave@gmail.com You can also check out our exclusive behind-the-scenes story and photographs of Katy's man Russell Brand with The King of New York HERE
CLICK ON THE PICS BELOW TO SEE THE ENTIRE
UNCENSORED GALLERY OF KATY PERRY AND HER ELMO SHIRT!

CLICK BELOW TO SEE THE VIDEO!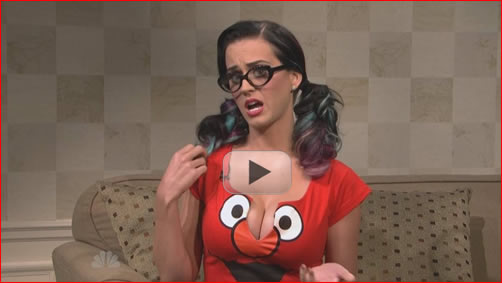 THE HEYMAN HUSTLE'S VERY OWN TRAINED MONKEYS ARE PROUD
TO PRESENT THE TOP 15 STORIES OF THE DAY, ALL CONVENIENTLY
LINKED HERE FOR YOUR REVIEW. NO NEED TO SURF THE WEB, WE
DID ALL THE HARD WORK FOR YOU. JUST PICK A PIC AND CLICK!