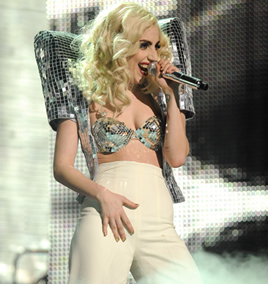 EXCLUSIVE PICS AND VIDEO!
Lady Gaga took the stage at New York City's iconic Radio City Music Hall, and the world's most talked-about music act continued stepping out of headliner and into legend status with a totally balls-to-the-wall (no hermaphrodite reference intended) concert that left the audience gasping at the end of the night.

CLICK HERE TO SEE OUR EXCLUSIVE PHOTOS FROM LADY GAGA'S RADIO CITY CONCERT!

From the beginning of the night, when she took the stage and belted out "Dance in the Dark," to the mesmerizing climax with "Bad Romance," this concert is only hours old and has word has already gotten out. Entertainment Weekly posted a blog minutes ago declaring the "Monsters Ball" production the "Best. Concert. Ever."
IN THE GLOBAL-INFORMATION AGE, IT TAKES A
SECOND FOR A MOMENT TO BECOME LEGENDARY.
OR IS THAT A MOMENT FOR A SECOND … ANYWAY …
HERE'S LADY GAGA PERFORMING "BAD ROMANCE"
IN THE MOST-TALKED-ABOUT VIDEO ONLINE TODAY!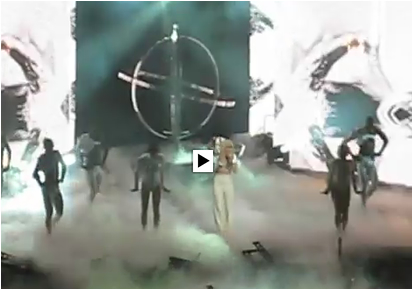 ---
SHED NO TEARS FOR CONAN
HE'S GETTING A LOAD OF CASH
HE'S GONNA TAKE A VACATION
AND SMOKE A LOTTA HASH

MEANWHILE, OUR STONED TRAINED MONKEYS
HAVE PUT THESE LINKS OUT, TOO
WE HOPE THAT YOU'LL ENJOY THEM
BUT THE PIC YOU CLICK IS UP TO YOU!