Third Generation Superstar Curtis Axel Defeated Second Generation Superstar Cody Rhodes on ION Television!
Paul Heyman Guy (and, incidentally,. Intercontinental Champion) Curtis Axel scored another impressive victory with a win over Cody Rhodes for ION Television's WWE Main Event. Our very own Hustler De Tuti Hustlers was, of course, in his client's corner, especially after THE HISTORIC AND BRUTAL ATTACK ON CM PUNK MONDAY ON RAW!
According to WWE.com:
LAS VEGAS – WWE Main Event featured three competitive battles including Intercontinental Champion Curtis Axel facing off against Cody Rhodes. Also, the rivalry between The Prime Time Players and The Real Americans intensified, and Kofi Kingston tangoed with Fandango.
The sons of WWE Hall of Famers "Mr. Perfect" Curt Hennig and "The American Dream" Dusty Rhodes – Intercontinental Champion Curtis Axel and Cody Rhodes – squared off in a competitive battle on WWE Main Event that certainly delighted the WWE Universe as well as fans of wrestling dating back to the territory days.
Early in the contest, Axel struggled to find an opportunity to build momentum as Rhodes had an answer for every maneuver. Both Superstars displayed their technical abilities while devising their respective strategies. Following a consultation with Paul Heyman, Axel regrouped and took a more aggressive approach to his opponent. Nevertheless, Rhodes used his agility to keep the balance of power in check and the bout began to teeter back and forth.
Axel managed to take control of the contest after an exchange outside of the ring. Heyman looked on approvingly from ringside as the Intercontinental Champion did his best to keep Rhodes grounded and off balance. However, Rhodes bounced back and the WWE Universe was on the edge of their seats as near-falls and counters kept the momentum swinging.
With the grandson of a plumber in control, Axel was desperate to find an opportunity. As Rhodes pulled him away from the edge of the squared circle, the Intercontinental Champion grabbed the ring apron forcing the official to make Rhodes back off. With his opponent momentarily distracted, Axel was able to execute his signature maneuver for the victory.
Of course, we're HustleTweeting about Curtis Axel and Paul Heyman, and you're more than welcome to join us by following us on twitter HERE or write us directly at hustleoncrave@gmail.com Hey, have you checked out the Hustle's Ultra High Quality You Tube Channel, with exclusive videos featuring OUR WORLD EXCLUSIVE WITH MIKE TYSON … BROCK LESNAR'S "HERE COMES THE PAIN" … ICE-T AND COCO's SEX SECRETS … TEEN SENSATION TAYLOR MOMSEN … UFC BAD BOY NICK DIAZ … THE WALKING RIOT MISSY HYATT if you're not subscribing, you're missing something … and by the ways cheapos, it's FREE! Yes, absolutely 100 percent FREE! What are you waiting for? Check it out HERE!
CLICK ON THE PICS BELOW TO SEE THE ENTIRE OFFICIAL WWE PHOTO
GALLERY FEATURING CURTIS AXEL'S VICTORY OVER CODY RHODES!

HIGHLIGHTS OF CURTIS AXEL VS CODY RHODES!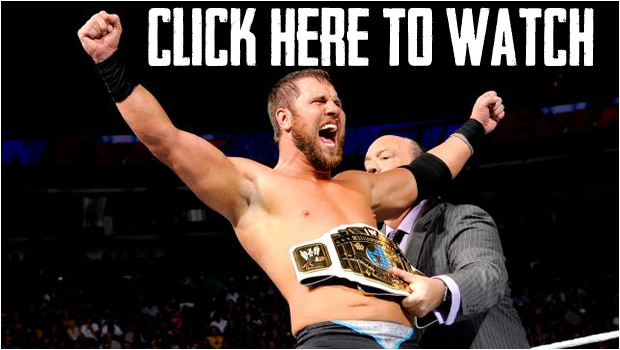 WE HERE AT THE HEYMAN HUSTLE HAVE ENSLAVED HIGHLY TRAINED
MONKEYS TO IGNORE THE FACT THEY ARE OVERWORKED AND UNDERPAID,
ALL IN THE NAME OF SCOURING THE WORLD WIDE WEB TO FIND THE FIFTEEN
MOST PROVOCATIVE STORIES ON THE INTERNET. ALL FOR YOU. NO ONE ELSE
BUT YOU. JUST YOU. AND ALL YOU NEED TO DO IS PICK WHICH PIC TO CLICK!