The Fashion World is in shock over reports that Victoria's Secret is not going to renew The Awesome Aussie's contract … a report the sexy brand vehemently denies!
Miranda Kerr is one of our all time favorite photo subjects at THE HEYMAN HUSTLE, as we've featured her in some of our hottest galleries ever HERE … HERE … and HERE! The super model our very own Hustler De Tuti Hustlers Paul Heyman famously nicknamed The Awesome Aussie is one of the most beautiful women in the world, and that is why it came as such a shock to the fashion world when reports started breaking that Victoria's Secret was not going to renew Kerr's one million dollar per year contract. US Magazine even reported one source told them Kerr was being cut because she "has a difficult reputation."

The source reportedly told US that VS can still use Kerr, in such a manner that doesn't require the brand to be married to her. "They can still use her for catalogue, where she will get a day rate, but she doesn't have to be an Angel to do that," the source claimed.
Executives from Victoria's Secret wouldn't deny that the contract has not been renewed, but Chief Marketing Officer Ed Razek stated that he has already invited Kerr to walk in the 2013 show. "Miranda Kerr is one of the best models in the history of the business … and easily one of the most popular. She is also a consummate professional. Any rumors to the contrary are simply untrue."
He went on to say: "While her international commitments have kept her away from us more than we'd like over the past few years, she will always be an Angel to me. We have no plans to stop working with her. In fact, I've already invited her to walk the runway in this year's fashion show and, happily, she's agreed."
Of course, we're HustleTweeting about this breaking news controversy, and you're more than welcome to join the conversation by following the Hustle on Twitter HERE or write to us directly at hustleoncrave@gmail.com
Hey, have you checked out the Hustle's Ultra High Quality You Tube Channel, with videos featuring ICE-T AND COCO's SEX SECRETS … THE ULTIMATE WELTERWEIGHT BAD ASS NICK DIAZ … CONTROVERSIAL TEEN SENSATION TAYLOR MOMSEN … LEGENDARY MMA PIONEER FRANK SHAMROCK … THE WALKING RIOT MISSY HYATT … if you're not subscribing, you're missing something … and by the ways cheapos, it's FREE! Yes, absolutely 100 percent FREE! What are you waiting for? Check it out HERE!
By the way, we're also old school social networkers, so check out our interactive skills on Facebook HERE and even on MySpace HERE. If you're on Friendster, GFY … and have a pleasant tomorrow!
CLICK ON THE PICS BELOW TO SEE SO MUCH MORE OF MIRANDA KERR!

MIRANDA KERR PROMOTES KORA ORGANICS!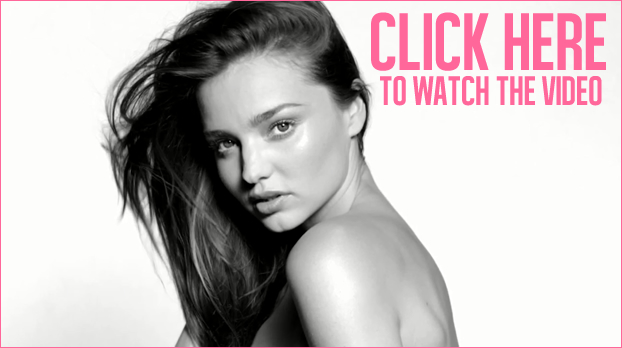 THE HEYMAN HUSTLE'S VERY OWN TRAINED MONKEYS ARE PROUD
TO PRESENT THE TOP 15 STORIES OF THE DAY, ALL CONVENIENTLY
LINKED HERE FOR YOUR REVIEW. NO NEED TO SURF THE WEB, WE
DID ALL THE HARD WORK FOR YOU. JUST PICK A PIC AND CLICK!