The Beast Incarnate Makes His Presence Felt Again on WWE Monday Night RAW!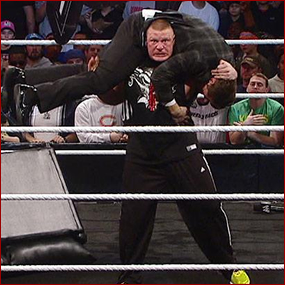 The Beast Incarnate Makes His Presence Felt Again on WWE Monday Night RAW!
Our very own Hustler De Tuti Hustlers Paul Heyman was the scheduled guest on MizTV this week, a segment which promised to have the MTV reality show superstar confront Paul regarding last week's historic edition of WWE Monday Night RAW and the now-infamous moment when BROCK LESNAR ATTACKED WWE CHAIRMAN VINCE McMAHON!

Paul appeared on MizTV. Miz asked all the right questions. And then Brock Lesnar appeared. WWE.com reported on tonight's incident:
Who needs Oprah when you've got The Miz? The former WWE Champion continued his foray into hard-hitting journalism with yet another episode of "Miz TV," this time with Paul Heyman as the guest of honor. And with the amount of questions hanging over the mad scientist's head, it was no surprise Heyman embraced the opportunity wholeheartedly to clear his name of any and all accusations thrown his way. No, he was not the man who re-signed Brock Lesnar; no, he did not orchestrate any attack on Mr. McMahon; and no, no, 1,000 times no, he had no idea Lesnar was going to fell The Chairman of the Board with an F-5 at the end of Raw.
Vickie Guerrero, however? That turned out to be another story.
The Managing Supervisor made her unannounced entrance to absolve Heyman of at least one count: She was the one who rehired Lesnar, having negotiated with the former WWE and UFC Champion in secret in an effort to impress The Chairman and, perhaps, secure the Raw General Manager position for herself. But Vickie admitted tearfully that she had no idea Lesnar would attack Mr. McMahon upon being re-signed. Heyman took advantage of the situation to call a moment of silence in Mr. McMahon's honor, but Miz put a stop to the dog and pony show immediately.
"Paul, you've hated Mr. McMahon ever since he squashed your little company. … Vickie, how many times has Mr. McMahon dangled the carrot of permanent Raw GM only to snatch it away at the last minute? … You two are bottom-feeders. You live and breathe off the misery of others."
Enter Brock Lesnar. The former champion had apparently had enough of Miz, and wasted little time in getting right in The Awesome One's face. Miz, showing no absence of gall, put hands on Lesnar and received an almighty beatdown in return. Lesnar tossed Miz from the ring and hauled furniture at the former WWE Champion, executing a furious F-5 when Miz made one last attempt to take Lesnar down amid Heyman's completely ignored cries of protest.
CLICK HERE TO ORDER YOUR BROCK LESNAR / #HeymanGuy DISCOUNTED T-SHIRT COMBO!
Of course, we're HustleTweeting about MizTV, Paul Heyman and Brock Lesnar, and you're more than welcome to join the conversation by join the conversation by following us on twitter HERE or write us directly at hustleoncrave@gmail.com Hey, have you checked out the Hustle's Ultra High Quality You Tube Channel, with exclusive videos featuring OUR WORLD EXCLUSIVE WITH MIKE TYSON … BROCK LESNAR'S "HERE COMES THE PAIN" … ICE-T AND COCO's SEX SECRETS … TEEN SENSATION TAYLOR MOMSEN … UFC BAD BOY NICK DIAZ … THE WALKING RIOT MISSY HYATT if you're not subscribing, you're missing something … and by the ways cheapos, it's FREE! Yes, absolutely 100 percent FREE! What are you waiting for? Check it out HERE!
By the way, we're also old school social networkers, so check out our interactive skills on Facebook HERE and even on MySpace HERE. If you're on Friendster, GFY … and have a pleasant tomorrow!

CLICK ON THE PICS BELOW TO SEE THE ENTIRE OFFICIAL WWE GALLERY
FEATURING MizTV, PAUL HEYMAN AND BROCK LESNAR'S ATTACK ON MIZ!

HIGHLIGHTS OF MizTV FEATURING PAUL HEYMAN … AND BROCK LESNAR!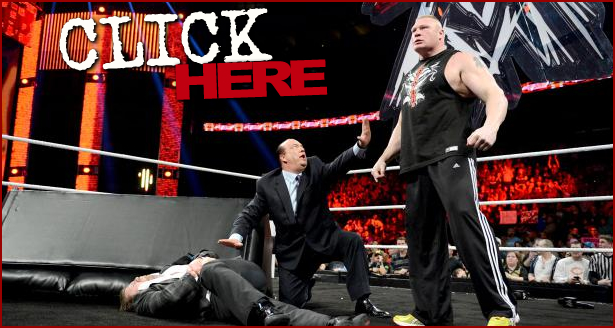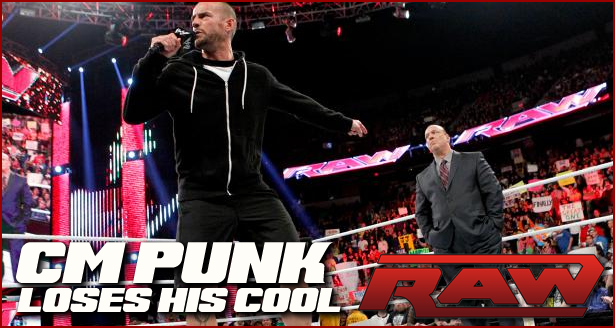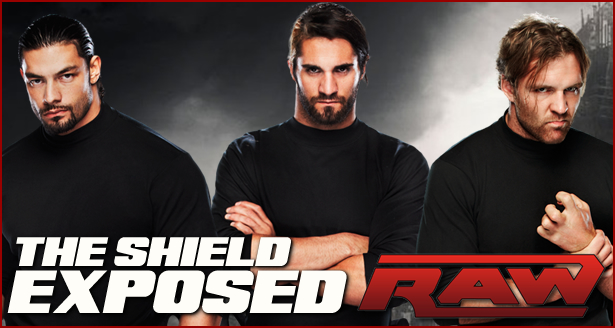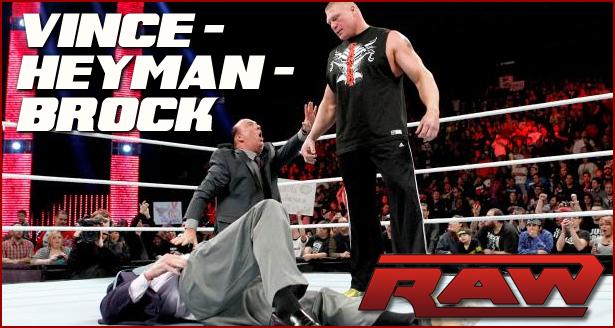 WE HERE AT THE HEYMAN HUSTLE HAVE ENSLAVED HIGHLY TRAINED
MONKEYS TO IGNORE THE FACT THEY ARE OVERWORKED AND UNDERPAID,
ALL IN THE NAME OF SCOURING THE WORLD WIDE WEB TO FIND THE FIFTEEN
MOST PROVOCATIVE STORIES ON THE INTERNET. ALL FOR YOU. NO ONE ELSE
BUT YOU. JUST YOU. AND ALL YOU NEED TO DO IS PICK WHICH PIC TO CLICK!