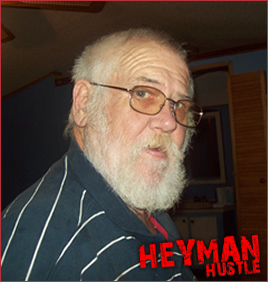 HUSTLE EXCLUSIVE!

Thanksgiving was a festive holiday for MTV Pranked's Angry Grandpa.
As a matter of fact, he enjoyed the turkey so much, we thought we'd get an exclusive "Happy Joyous Grandpa" video for THE HEYMAN HUSTLE. Alas, Grandpa's many decedents will not let him have even a blissful day-after, as the leftovers from the 1st class turkey were gobbled up … by the cats!

And that's only the start of it.

Here's the video. Enjoy the hostility!
THE ANGRY GRANDPA WANTED HIM SOME DEEEEE-LISHOUS
THANKSGIVING TURKEY LEFTOVERS, BUT SOME DUMB ASS
FED THAT SCRUMTUOUS GRUB TO THE CATS. UH OH!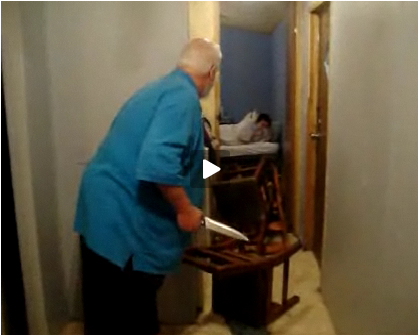 ---
WITH ALL NEW FASTER-THAN-FAST, SEXIER-THAN-SEXY
HUSTLEVISION, WE PROUDLY PRESENT THE HOLLYWOOD
CHARLIE MEDIA WATCH FOR WEDNESDAY, DECEMBER 2, 2009