The Best in the World Walks Away From The Opportunity of a WWE Champion vs ….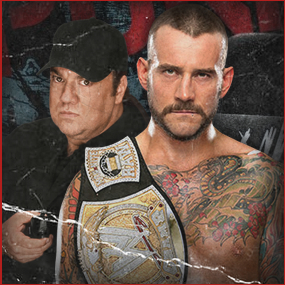 The Best in the World Walks Away From The Opportunity of a WWE Champion vs World Champion Match in his Hometown of Chicago, Only To Return At The End of Show, Where He Beat Up John Cena … and Drove Off with Our Own Hustler Dr Tuti Hustlers!
It was one of those moments where you knew, deep down in your heart, that everything had just changed. Slowly evolving in WWE's top villain, Heavyweight Champion CM Punk entered the Allstate Arena in his hometown of Chicago as the most popular superstar on the RAW roster, but left in most controversial fashion, riding off at the last moment of the show with our own Hustler De Tuti Hustlers Paul Heyman in a spectacular Internet-busting Labor Day 2012 cliffhanger!

And while we know so many people are logging onto THE HEYMAN HUSTLE because it's Paul Heyman's official website, we here at the Hustle, and at parent company THE LOOKING4LARRY AGENCY don't know any more than you do.

Much like he did during his MAY 7th RETURN TO WWE MONDAY NIGHT RAW AS BROCK LESNAR'S ADVOCATE, Paul kept hush-hush on his appearance this week, not letting our staff know a damn thing. And, truth be told, that has been part of the fun of these past few months, as we all thought Paul was going to be off WWE television once HE DECLARED BROCK LESNAR THE NEW "KING OF KINGS" and could not imagine a controversial show-ending alliance revealed with the WWE Champion, who professed last year (in the most controversial interview on WWE tv in years) that he was A PAUL HEYMAN GUY!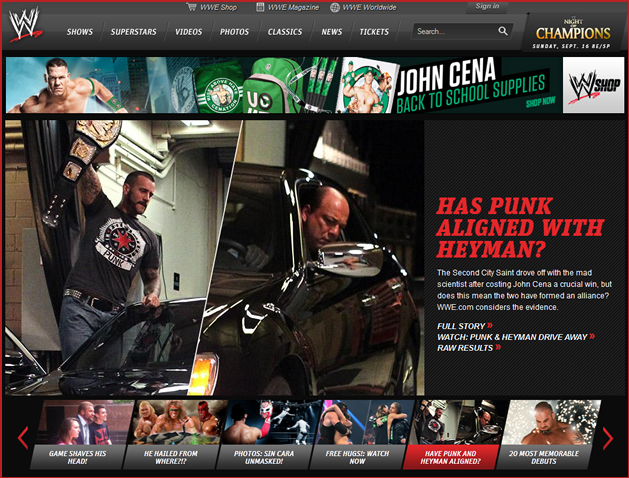 There's so much for us to say, and we're experiencing record feedback and interactive conversation on the Hustle's TWITTER, so we'd like to take this time to invite you to join us, along with our global legion of HustleTweeters, as we discuss Paul's moment with CM Punk (and John Cena). Don't be left out. We'd really love to have you join the conversation HERE!
We offer other social media interactivity as well, as, have you checked out the Hustle's Ultra High Quality You Tube Channel, with exclusive videos featuring OUR WORLD EXCLUSIVE WITH MIKE TYSON … BROCK LESNAR'S "HERE COMES THE PAIN" … ICE-T AND COCO's SEX SECRETS … TEEN SENSATION TAYLOR MOMSEN … UFC BAD BOY NICK DIAZ … THE WALKING RIOT MISSY HYATT if you're not subscribing, you're missing something … and by the ways cheapos, it's FREE! Yes, absolutely 100 percent FREE! What are you waiting for? Check it out HERE!
By the way, we're also old school social networkers, so check out our interactive skills on Facebook HERE and even on MySpace HERE. If you're on Friendster, GFY … and have a pleasant tomorrow!

HERE IT IS! THE ALREADY INFAMOUS SHOW-ENDING SEQUENCE
AS WWE MONDAY NIGHT RAW ENDED LABOR DAY 2012 WITH A WILD CLIFFHANGER!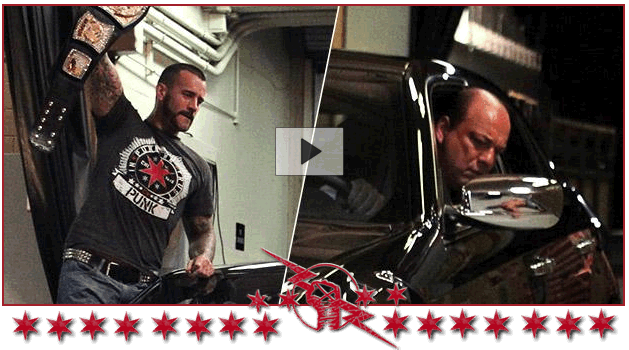 IT'S TIME FOR AN ALL NEW EDITION OF THE HOLLYWOOD CHARLIE
MEDIA WATCH, OUR DAILY TRAVEL ACROSS THE WORLD WIDE WEB.
OUR HIGHLY TRAINED MONKEYS HAVE PICKED OUT THE 15 WILDEST
STORIES FROM THE INTERNET FOR YOUR ASTUTE REVIEW. YOUR PART
IS VERY EASY. ALL YOU NEED TO DO IS PICK A PIC … AND CLICK!