Brock Lesnar and His Advocate Preview WWE SummerSlam!
This week on WWE Monday Night Raw, The Hustler De Tuti Hustlers graced the microphone with more words, or warnings for The Phenom. Paul Heyman informed The Undertaker that he made a colossal mistake by seeking a rematch with The Beast Incarnate, Brock Lesnar and that at the upcoming SummerSlam extravaganza, Brock Lesnar will "Stamp the repeat in 'Eat, Sleep , Conquer, Repeat'".
According to WWE.com:
It's been two weeks since Brock Lesnar and The Undertaker nearly tore the house down in the literal sense. Surely The Beast Incarnate and his advocate Paul Heyman have cooled down enough to properly address the situation, right?
Oh, who are we kidding. Heyman was spitting mad as he blasted The Phenom with his signature rhetoric, questioning the extent of the powers of an Undertaker who had to resort to a low blow to one-up The Conqueror at WWE Battleground. Heyman added that the sneak attack was designed to force Mr. McMahon's hand into sanctioning a Lesnar rematch The Phenom begged for at WrestleMania. Lesnar let Heyman handle the talking, perching himself on the steel steps while the advocate summed things up thusly: Last time, The Phenom needed an ambulance; this time, he'll need the last rites.
Of course, we're HustleTweeting about Brock Lesnar vs. The Undertaker, and you are more than welcome to join by following the Hustle on Twitter HERE or write to us directly at hustleoncrave@gmail.com Hey, have you checked out the Hustle's Ultra High Quality You Tube Channel, with exclusive videos featuring the #HUSTLEBOOTYTEMPTATS SUPERMODEL OF THE YEAR … OUR WORLD EXCLUSIVE WITH MIKE TYSON … BROCK LESNAR'S "HERE COMES THE PAIN" … ICE-T AND COCO's SEX SECRETS … MMA BAD BOY NICK DIAZ … the list goes on and on, so if you're not subscribing, you're missing something … and by the ways cheapos, it's FREE! Yes, absolutely 100 percent FREE! What are you waiting for? Check it out HERE!
By the way, we're also old school social networkers, so check out our interactive skills on Facebook HERE and even on MySpace HERE. If you're on Friendster, GFY … and have a pleasant tomorrow!
CLICK ON THE PICS BELOW TO SEE THE ENTIRE OFFICIAL WWE PHOTO GALLERY
FEATURING PAUL HEYMAN AND BROCK LESNAR!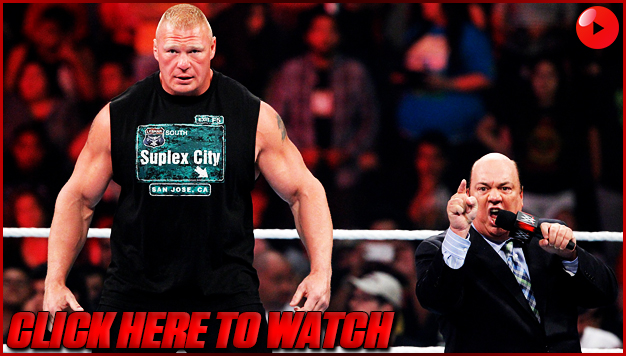 WE HERE AT THE HEYMAN HUSTLE HAVE ENSLAVED HIGHLY TRAINED
MONKEYS TO IGNORE THE FACT THEY ARE OVERWORKED AND UNDERPAID,
ALL IN THE NAME OF SCOURING THE WORLD WIDE WEB TO FIND THE FIFTEEN
MOST PROVOCATIVE STORIES ON THE INTERNET. ALL FOR YOU. NO ONE ELSE
BUT YOU. JUST YOU. AND ALL YOU NEED TO DO IS PICK WHICH PIC TO CLICK!