Our very own Hustler De Tuti Hustlers traveled to San Antonio, Texas to discuss why his client Brock Lesnar will defeat The Undertaker … and Beat The Streak … at WrestleMania XXX!
"It's an uncomfortable truth," our boss Paul Heyman told the sold out crowd in San Antonio, Texas as the worldwide television looked on. "On April 6th, at WrestleMania, The Undertaker … and The Undertaker's streak will REST … IN … PEACE!"
According to WWE.com:
Give Paul Heyman credit: When The Undertaker isn't in the building, the advocate for The Beast Incarnate Brock Lesnar can talk a pretty good game. Without The Phenom himself looming in the ring, the mad scientist had all the room he needed to prophecy the downfall of The Undertaker's fabled Streak at Lesnar's hands, using Lesnar's record against The Deadman's previous WrestleMania opponents as evidence. "I know it's an uncomfortable thought," said Heyman, "But on April 6, The Undertaker and The Undertaker's Streak will rest in peace."
Of course, we're HustleTweeting about Brock Lesnar vs The Undertaker and you're more than welcome to join the conversation (and you have to realize, this is one ridiculously lively conversation) by writing us on twitter HERE or write to us directly at hustleoncrave@gmail.com  Hey, have you checked out the Hustle's Ultra High Quality You Tube Channel, with exclusive videos featuring OUR WORLD EXCLUSIVE WITH MIKE TYSON … BROCK LESNAR'S "HERE COMES THE PAIN" … ICE-T AND COCO's SEX SECRETS … MMA BAD BOY NICK DIAZ … the list goes on and on, so if you're not subscribing, you're missing something … and by the ways cheapos, it's FREE! Yes, absolutely 100 percent FREE! What are you waiting for? Check it out HERE!
By the way, we're also old school social networkers, so check out our interactive skills on Facebook HERE and even on MySpace HERE. If you're on Friendster, GFY … and have a pleasant tomorrow!
CLICK ON THE PICS BELOW TO SEE THE ENTIRE OFFICIAL WWE
PHOTO GALLERY OF PAUL HEYMAN'S RAW APPEARANCE IN SAN ANTONIO!

PAUL HEYMAN PRESENTS THE CASE AGAINST THE STREAK!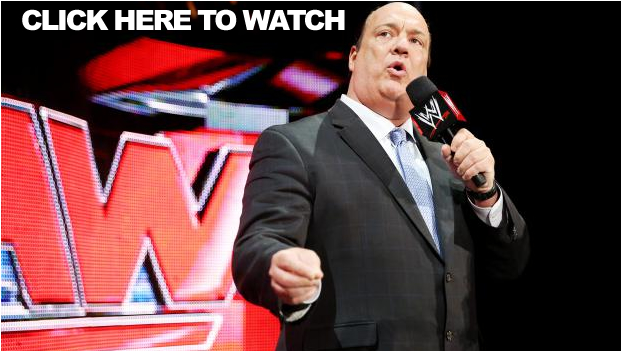 WE HERE AT THE HEYMAN HUSTLE HAVE ENSLAVED HIGHLY TRAINED
MONKEYS TO IGNORE THE FACT THEY ARE OVERWORKED AND UNDERPAID,
ALL IN THE NAME OF SCOURING THE WORLD WIDE WEB TO FIND THE FIFTEEN
MOST PROVOCATIVE STORIES ON THE INTERNET. ALL FOR YOU. NO ONE ELSE
BUT YOU.  JUST YOU. AND ALL YOU NEED TO DO  IS PICK WHICH PIC TO CLICK!