Our Very Own Hustler De Tuti Hustlers Paul Heyman will be LIVE and Interactive … with YOU … tonight during UFC 157 Ronda Rousey vs Liz Carmouche!
Tonight is a turning point in Mixed Martial Arts as for the first time ever, women will enter the Octagon in the spirit of competition. And to make it even more historic, the fighting femmes will be headlining the event!
CLICK HERE TO SEE THE UFC 157 PRESS CONFERENCE!
CLICK HERE TO SEE THE MUCH-TALKED-ABOUT UFC 157 WEIGH-INS!
UFC 157 Rousey vs Carmouche happens tonight LIVE on pay per view from the Honda Center in Anaheim, California, and you will have a chance to interact with our very own Hustler De Tuti Hustlers Paul Heyman as he tweets his ass off during the show. You are cordially invited to join the conversation by following THE HEYMAN HUSTLE on Twitter HERE … Hey, we're also on Facebook HERE … and since we haven't updated our MySpace page even though Justin Timberlake has invested in your grandpa's social media, you're welcome to check out our much-ignored page HERE.
GOT ROUSEY?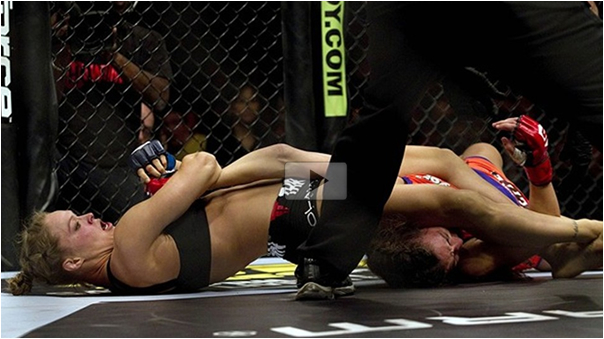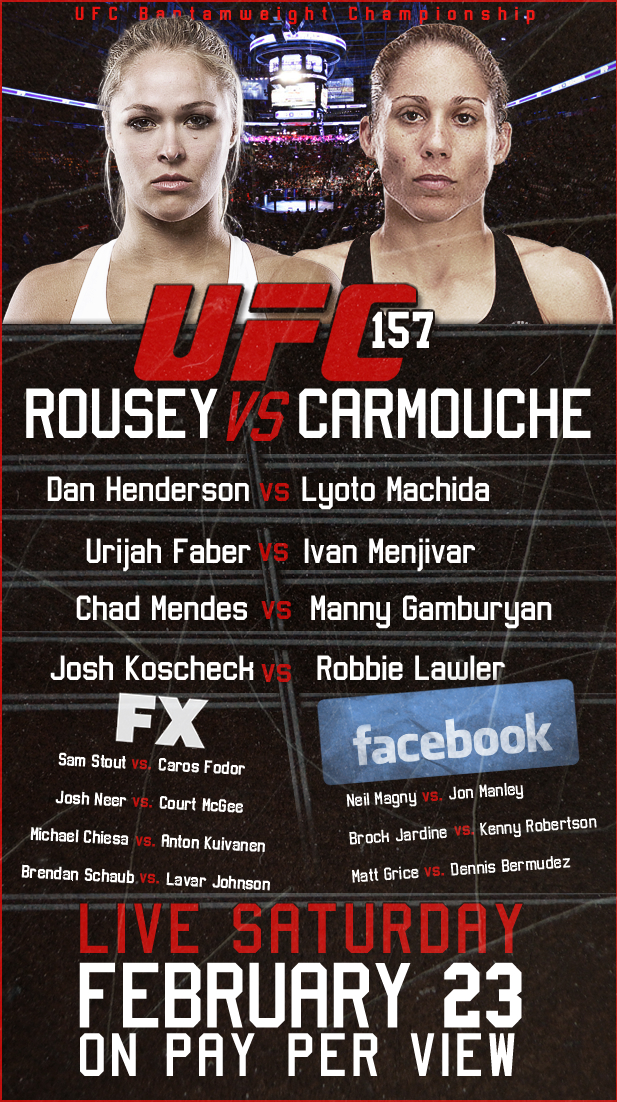 WE HERE AT THE HEYMAN HUSTLE HAVE ENSLAVED HIGHLY TRAINED
MONKEYS TO IGNORE THE FACT THEY ARE OVERWORKED AND UNDERPAID,
ALL IN THE NAME OF SCOURING THE WORLD WIDE WEB TO FIND THE FIFTEEN
MOST PROVOCATIVE STORIES ON THE INTERNET. ALL FOR YOU. NO ONE ELSE
BUT YOU. JUST YOU. AND ALL YOU NEED TO DO IS PICK WHICH PIC TO CLICK!