The First WWE Monday Night RAW of 2013 is Now Scheduled To Feature #TLC for the WWE Championship … and the Return of The Rock!
Monday, December 24 was Christmas Eve 2012. It was also day number #400 in terms of CM Punk being the reigning defending WWE Champion. And yet, for the champ and our very own Hustler De Tuti Hustlers Paul Heyman, it was not a good day. Not only did they find out that on the very 1st RAW of 2013, The Rock returns to RAW, but their interview was once again interrupted by Ryback!
CLICK HERE TO SEE RYBACK INTERRUPTNG PUNK AND HEYMAN ON SUPER DUPER SMACKDOWN!
Ryback wasn't done with his challenge to the longest reigning champion of the modern era, and the confrontation on Smackdown only set the stage for what happened on the Christmas Eve edition of RAW!
According to WWE.com:
WWE Champion CM Punk came to Raw to criticize Ryback for injuring his knee and forcing him to undergo painful rehab. After Punk lamented at the fact there was no punishment for Ryback injuring the WWE Champion, Paul Heyman claimed there is a conspiracy to take the WWE Championship away from Punk. Heyman specifically pointed out how Ryback has received two title opportunities with Punk, and on both occasions, Ryback has failed to win.
Hearing enough from Punk and Heyman, an angry Ryback charged into the arena. Uneasy with the potential for physical conflict, Heyman pointed out that Punk is not medically cleared to compete and threatened to sue Ryback for assault if he laid a finger on Punk. Seething for a chance to get at Punk, Ryback challenged Punk to a Tables, Ladders & Chairs Match on the Jan. 7, 2013, edition of Raw!
Of course, we're HustleTweeting about Punk vs Ryback TLC and also about The Return of The Rock, and you're more than welcome to join the conversation by join the conversation by following us on twitter HERE or write us directly at hustleoncrave@gmail.com Hey, have you checked out the Hustle's Ultra High Quality You Tube Channel, with exclusive videos featuring OUR WORLD EXCLUSIVE WITH MIKE TYSON … BROCK LESNAR'S "HERE COMES THE PAIN" … ICE-T AND COCO's SEX SECRETS … TEEN SENSATION TAYLOR MOMSEN … UFC BAD BOY NICK DIAZ … THE WALKING RIOT MISSY HYATT if you're not subscribing, you're missing something … and by the ways cheapos, it's FREE! Yes, absolutely 100 percent FREE! What are you waiting for? Check it out HERE!
By the way, we're also old school social networkers, so check out our interactive skills on Facebook HERE and even on MySpace HERE. If you're on Friendster, GFY … and have a pleasant tomorrow!
CLICK ON THE PICS BELOW TO SEE THE ENTIRE OFFICIAL GALLERY
FEATURING CM PUNK AND PAUL HEYMAN'S CONFRONTATION WITH RYBACK!

HERE'S THE OFFICIAL VIDEO OF WHAT HAPPENED ON MONDAY NIGHT RAW!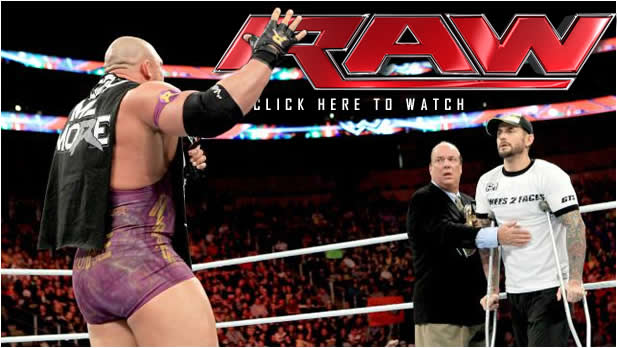 WE HERE AT THE HEYMAN HUSTLE HAVE ENSLAVED HIGHLY TRAINED
MONKEYS TO IGNORE THE FACT THEY ARE OVERWORKED AND UNDERPAID,
ALL IN THE NAME OF SCOURING THE WORLD WIDE WEB TO FIND THE FIFTEEN
MOST PROVOCATIVE STORIES ON THE INTERNET. ALL FOR YOU. NO ONE ELSE
BUT YOU. JUST YOU. AND ALL YOU NEED TO DO IS PICK WHICH PIC TO CLICK!