UPDATED FROM ANAHEIM, CALIFORNIA … Both Rousey and Carmouche make weight … we're counting down the hours until the fighting females headline the Ultimate Fighting Championships!
Both Rowdy Ronda Rousey and Liz Carmouche made weight at the Official UFC 157 Weigh-Ins in Anaheim, California. Now all that's left to do is fight! Ronda Rousey, the first female champion in UFC history, says she likely won't feel she's earned that distinction until she wins her first UFC fight. Rousey (6-0, all via 1st round armbar submissions) weighed in at 134.6 pounds for her first UFC Bamtamweight Title defense against Liz Carmouche (8-2), who also made weight at 133.6 pounds.
"I don't (feel like the UFC champion)," Rousey told Mike Goldberg. "Probably after I win this fight, I'll say it again. Every time it's a new fight to me."
Of course, we're HustleTweeting about UFC 157 Rousey vs Carmouche, and you're more than welcome to join the conversation by following the Hustle on Twitter HERE … Hey, we're also on Facebook HERE … and since we haven't updated our MySpace page even though Justin Timberlake has invested in your grandpa's social media, you're welcome to check out our much-ignored page HERE.
CHECK OUT THE UFC 157 ROUSEY VS CARMOUCHE WEIGH-INS!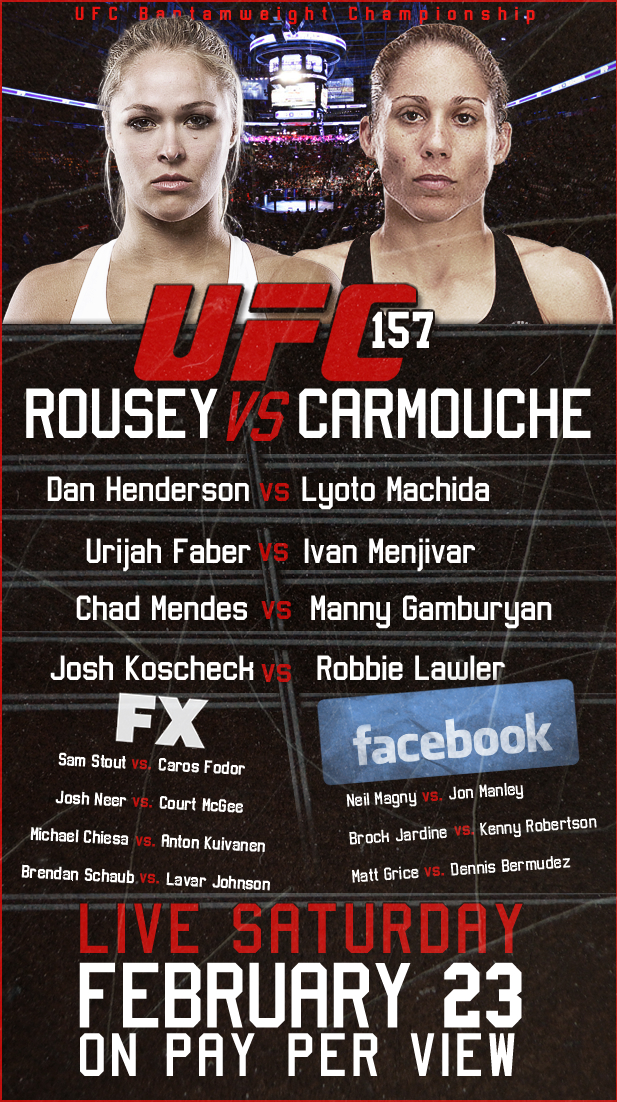 WE HERE AT THE HEYMAN HUSTLE HAVE ENSLAVED HIGHLY TRAINED
MONKEYS TO IGNORE THE FACT THEY ARE OVERWORKED AND UNDERPAID,
ALL IN THE NAME OF SCOURING THE WORLD WIDE WEB TO FIND THE FIFTEEN
MOST PROVOCATIVE STORIES ON THE INTERNET. ALL FOR YOU. NO ONE ELSE
BUT YOU. JUST YOU. AND ALL YOU NEED TO DO IS PICK WHICH PIC TO CLICK!