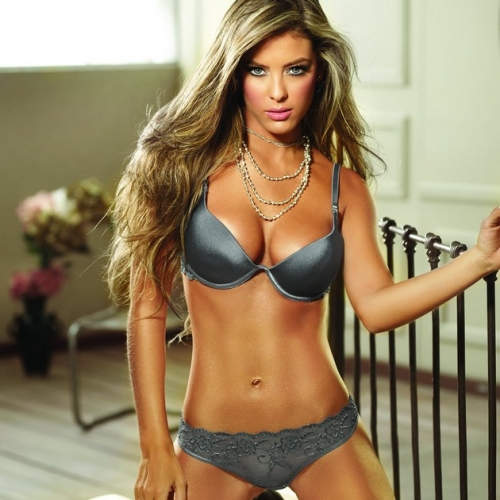 Meet Columbia's Hottest New Export!
Sandra Valencia is the most popular new super model in all of Columbia, and these brand new photos from Besame Lingerie certainly illustrate why! The uber-sexy intimate apparel brand hired the single sweetest looking super babe they could find, and they found that very person in the ultra-form of Sandra Valencia!
We're HustleTweeting about Sandra, and you are more than welcome to join the conversation! Follow THE HEYMAN HUSTLE on Twitter HERE or write to us at hustleoncrave@gmail.com
You can also subscribe (for FREE, cheapos, absolutely FREE) to our Ultra High Quality YouTube Channel HERE, and don't forget to check out our old school social networking skills by visiting us on Facebook HERE and even on MySpace HERE
CLICK ON THE PICS BELOW TO SEE THE ENTIRE GALLERY
FEATURING SANDRA VALENCIA'S BESAME LINGERIE PICS!

EVERY SINGLE DAY, OUR CRACK STAFF OF OVERWORKED
UNDERPAID BUT HIGHLY TRAINED MONKEYS SCOUR THE
WORLD WIDE WEB IN SEARCH OF THE 15 HOTTEST STORIES
OF THE DAY, JUST TO BRIGHTEN YOUR DAY. COOL, RIGHT?
ALL YOU NEED TO DO IS PICK A PIC … AND CLICK!