THQ's Upcoming Video Game Promotion Features HHH, The Undertaker, Rey Mysterio, Randy Orton …
… and they're all on The Road To Wrestlemania, the commercial teaser designed to promote THQ's upcoming WWE Smackdown vs Raw 2011 video game, which will hit stores October 26th.
For much more information on the game, which is getting stellar reviews, CLICK HERE, where you can find hidden game secrets, special hints, behind the scenes information on the making of the video game, and even some interesting fantasy matchups, including Rob Van Dam vs Ricky "The Dragon" Steamboat.
We're HustleTweeting on WWE Smackdown vs Raw 2011, and you're more than welcome to join the conversation. Follow THE HEYMAN HUSTLE on Twitter HERE or write to us at hustleoncrave@gmail.com
You can follow the game's progress on Twitter HERE

CLICK ON THE VIDEO BELOW TO GET YOUR
TASTE OF "THE ROAD TO WRESTLEMANIA!"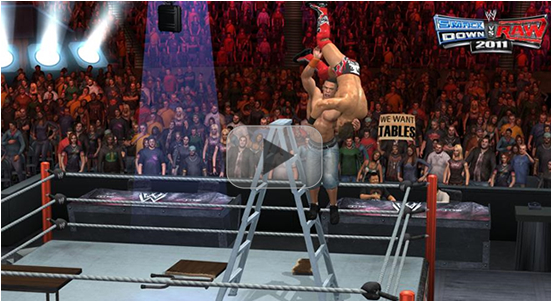 THE HEYMAN HUSTLE'S VERY OWN TRAINED MONKEYS ARE PROUD
TO PRESENT THE TOP 15 STORIES OF THE DAY, ALL CONVENIENTLY
LINKED HERE FOR YOUR REVIEW. NO NEED TO SURF THE WEB, WE
DID ALL THE HARD WORK FOR YOU. JUST PICK A PIC AND CLICK!