A little over a week before the return of "The Best of the World" sees Punk's opponent Y2J battle Punk's "Heyman Guy" stablemate Curtis Axel on WWE Smackdown!
The tension is building between Chris Jericho and CM Punk, and Punk hasn't even made his return to WWE yet! On Monday's edition of RAW, a contract signing turned … well … rather "unusual" when CHRIS JERICHO STUFFED THE FIGHT CONTRACT DOWN PAUL HEYMAN'S PANTS … which did not sit well with Curtis Axel, who picked a fight with Jericho on Smackdown.
According to WWE.com:
Gearing up for his match against CM Punk at WWE Payback, six-time World Champion Chris Jericho took on the newest "Paul Heyman Guy," Curtis Axel, who holds a recent victory over Triple H as well as back-to-back wins over WWE Champion John Cena.
As the showdown commenced, Heyman joined the SmackDown announce team. And in the height of the conflict, the crafty "walrus" earned his pay, signaling Punk's music to blare over the arena speakers and distracting Y2J long enough for Axel to roll up his opponent for the quick three-count.
In retribution, Jericho hit a post-match Codebreaker on the third-generation Superstar as he celebrated.
CLICK HERE TO PURCHASE YOUR VERY OWN OFFICIAL "PAUL HEYMAN GUY" T-SHIRT!
Of course, we're HustleTweeting about the Return of CM Punk … Chris Jericho … and Curtis Axel … and you're more than welcome to join the conversation by following us on twitter HERE or write us directly at hustleoncrave@gmail.com Hey, have you checked out the Hustle's Ultra High Quality You Tube Channel, with exclusive videos featuring OUR WORLD EXCLUSIVE WITH MIKE TYSON … BROCK LESNAR'S "HERE COMES THE PAIN" … ICE-T AND COCO's SEX SECRETS … TEEN SENSATION TAYLOR MOMSEN … UFC BAD BOY NICK DIAZ … THE WALKING RIOT MISSY HYATT if you're not subscribing, you're missing something … and by the ways cheapos, it's FREE! Yes, absolutely 100 percent FREE! What are you waiting for? Check it out HERE!
CLICK ON THE PICS BELOW TO SEE THE ENTIRE OFFICIAL WWE PHOTO
GALLERY FEATURING "PAUL HEYMAN GUY" CURTIS AXEL VS CHRIS JERICHO!

CUE "CULT OF PERSONALITY!"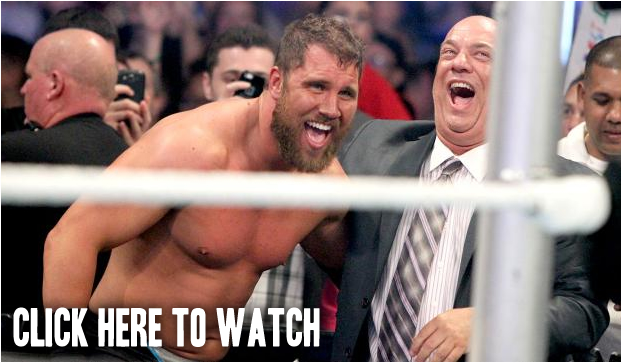 WE HERE AT THE HEYMAN HUSTLE HAVE ENSLAVED HIGHLY TRAINED
MONKEYS TO IGNORE THE FACT THEY ARE OVERWORKED AND UNDERPAID,
ALL IN THE NAME OF SCOURING THE WORLD WIDE WEB TO FIND THE FIFTEEN
MOST PROVOCATIVE STORIES ON THE INTERNET. ALL FOR YOU. NO ONE ELSE
BUT YOU. JUST YOU. AND ALL YOU NEED TO DO IS PICK WHICH PIC TO CLICK!