WWE Smackdown is highlighted by a challenge to CM Punk from the Intercontinental Champion Curtis Axel!
Following BROCK LESNAR DEFEATING CM PUNK AT WWE SUMMERSLAM and then PAUL HEYMAN'S OFFER OF FORGIVENESS ON WWE MONDAY NIGHT RAW … not to mention CM PUNK GOING BERSERK ON RAW … it came time for the ante to be upped, and Intercontinental Champion Curtis Axel picked up that gauntlet on WWE Smackdown, and issued a challenge to CM Punk for next Monday's edition of WWE RAW. According to WWE.com:
Following up his huge victory in a highly personal match against former buddy (and current Mr. Money in the Bank) Damien Sandow at SummerSlam, Cody Rhodes looked to insert himself into the Intercontinental Title hunt as he battled current champion Curtis Axel.
But after Paul Heyman distracted Rhodes, Axel hit the neckbreaker to score a huge win over the "son of a son of a plumber."
After, Heyman described himself as being "in agony" over the actions of CM Punk on Raw, calling The Second City Saint a "sad, pathetic loser" for going "off the rails." The mad scientist went on to say The Straight Edge Superstar was "lost," while Curtis Axel had "found himself," making the bold statement that no Superstar can defeat the reigning Intercontinental Champion. Axel then challenged Punk to a match on next week's Raw!
Later, Punk would Tweet his response, setting the stage for their Monday night clash.
Of course, we're HustleTweeting about Paul Heyman … CM Punk … Brock Lesnar … and Curtis Axel … so please feel free to join the conversation by join us by following us on twitter HERE or write us directly at hustleoncrave@gmail.com Hey, have you checked out the Hustle's Ultra High Quality You Tube Channel, with exclusive videos featuring OUR WORLD EXCLUSIVE WITH MIKE TYSON … BROCK LESNAR'S "HERE COMES THE PAIN" … ICE-T AND COCO's SEX SECRETS … TEEN SENSATION TAYLOR MOMSEN … UFC BAD BOY NICK DIAZ … THE WALKING RIOT MISSY HYATT if you're not subscribing, you're missing something … and by the ways cheapos, it's FREE! Yes, absolutely 100 percent FREE! What are you waiting for? Check it out HERE!
CLICK ON THE PICS BELOW TO SEE THE ENTIRE OFFICIAL WWE
PHOTO GALLERY FEATURING CURTIS AXEL VERSUS CODY RHODES!

HIGHLIGHTS FROM WWE SMACKDOWN!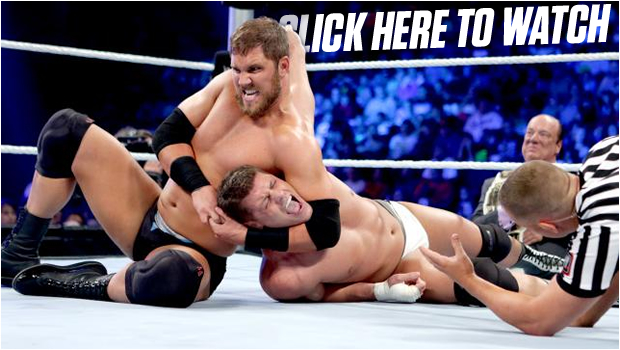 WE HERE AT THE HEYMAN HUSTLE HAVE ENSLAVED HIGHLY TRAINED
MONKEYS TO IGNORE THE FACT THEY ARE OVERWORKED AND UNDERPAID,
ALL IN THE NAME OF SCOURING THE WORLD WIDE WEB TO FIND THE FIFTEEN
MOST PROVOCATIVE STORIES ON THE INTERNET. ALL FOR YOU. NO ONE ELSE
BUT YOU. JUST YOU. AND ALL YOU NEED TO DO IS PICK WHICH PIC TO CLICK!