… Australian Super Model Sophie Turner in the hottest dress in the history of the Universe!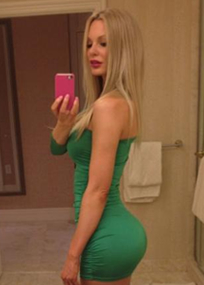 … Australian Super Model Sophie Turner in the hottest dress in the history of the Universe!
We here at THE HEYMAN HUSTLE spend our time in the most extraordinary fashion imaginable. Besides getting to watch a ton of sports, we get to sift through thousands of photographs of ridiculously beautiful women who want to get their images posted on the hottest pop culture site known to man today.
Um, yes. We're saying that's us.
So, when we got word that Australian Super Model Sophie Turner had TWEETED A PHOTO OF HERSELF IN THE SEXIEST DRESS WE'VE EVER SEEN ANY WOMAN WEAR, we didn't just alert our West Coast photographers to be on the lookout for Sophie. We notified Sophie's biggest fan, Our Own Hustler De Tuti Hustlers Paul Heyman, because Sophie is held in such high regard by Paul himself!
CLICK HERE TO READ ABOUT SOPHIE TURNER'S VIEWPOINT ON SEX, FEMALE EMPOWERMENT, AND OUR OWN HUSTLER DE TUTI HUSTLERS PAUL HEYMAN!
CLICK HERE TO SEE A SERIES OF SOPHIE TURNER PHOTOGRAPHS SO HOT, YOU'LL END UP MAKING THEM SCREENSAVERS ON YOUR PC … GUARANTEED!
Of course, you can follow Sophie on Twitter (and beware, pic collectors, she's no dummy … this is one super sensational savvy lady!) HERE
Of course, we're HustleTweeting about Sophie, and you're more than welcome to join the conversation by following THE HEYMAN HUSTLE on Twitter HERE or write to us at hustleoncrave@gmail.com
You can also subscribe (for FREE, cheapos, absolutely FREE) to our Ultra High Quality YouTube Channel HERE, and don't forget to check out our old school social networking skills by visiting us on Facebook HERE and even on MySpace HERE
CLICK ON THE PICS BELOW TO SEE AUSTRALIAN SUPER MODEL
SOPHIE TURNER WEARING THE HOTTEST DRESS EVER PHOTOGRAPHED IN HISTORY!

IT'S TIME FOR AN ALL NEW EDITION OF THE HOLLYWOOD CHARLIE
MEDIA WATCH, OUR DAILY TRAVEL ACROSS THE WORLD WIDE WEB.
OUR HIGHLY TRAINED MONKEYS HAVE PICKED OUT THE 15 WILDEST
STORIES FROM THE INTERNET FOR YOUR ASTUTE REVIEW. YOUR PART
IS VERY EASY. ALL YOU NEED TO DO IS PICK A PIC … AND CLICK!