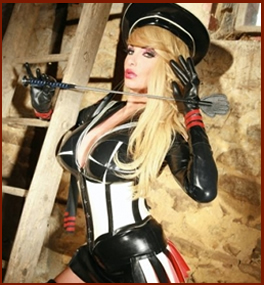 Taylor Wane is an uber-busty porn star from the UK whose wild antics in the Hollywood clubs are almost as hardcore as some of the legendary scenes she has performed in over the years. The bodacious, busty blonde bombshell has BEEN PHOTOGRAPHED IN A GAME OF BREAST GROPING WITH SHAUNA SAND at Foxtails in LA, and has also gone on sexy VACATIONS ON A PRIVATE YACHT IN MEXICO WITH SHAUNA.
Now the bisexual seductress has released a set of hardcore fashionista photographs, and we have to admit, she looks pretty damn fabulous in the pictures! Oh, and in case your wonderful about her awesome stats, Taylor was born August 27, 1968 in Gateshead, England. She is 5'2" and her measurements are an eye-popping 38DD-23-34.
CLICK ON THE PHOTOS BELOW TO SEE THE ENTIRE
UNCENSORED GALLERY OF TAYLOR WANE" PORN STAR FASHIONISTA!
---
THE HEYMAN HUSTLE IS PROUD AND PLEASED TO PRESENT
THE HOLLYWOOD CHARLIE MEDIA WATCH, FEATURING THE
FIFTEEN BEST STORIES OF THE DAY FROM THE WORLD WIDE
WEB. ALL HERE, CONVENIENTLY CHOSEN FOR YOUR REVIEW
BY OUR HIGHLY REGARDED STAFF OF TRAINED MONKEYS.
YOUR PART, WE DARE SAY, IS EASY. JUST PICK A PIC AND CLICK!