The Pissed Off Patriarch Is Petrified of a Planet Purified By Putrid Politicians!
The Angry Grandpa is back, and he's pissed off like never before. The big bellied bearded blowhard is, as they say, mad as hell and he's not gonna take it anymore.

What has Grandpa so upset?

This whole idea of censorship that has the entire Internet community in an uproar.

Have you seen GOOGLE'S PROTEST IN THE NAME OF SOPA

How about WIKIPEDIA'S HISTORIC PROTEST AGAINST CENSORSHIP TODAY

The protest seems to be working. But don't calm down yet, Grandpa! Six U.S. lawmakers dropped their support for Hollywood-backed anti-piracy legislation today alone. Co-sponsors who say they can no longer support their own legislation include Senators Marco Rubio, a Florida Republican, Roy Blunt, a Missouri Republican, and Ben Cardin, a Maryland Democrat. Republican Representatives Ben Quayle of Arizona, Lee Terry of Nebraska, and Dennis Ross of Florida also said they would withdraw their backing of the House bill.

The Senate bill and the Stop Online Piracy Act in the House are backed by the movie and music industries as a means to crack down on the sale of counterfeit goods by non-U.S. websites. Hollywood studios want lawmakers to ensure that Internet companies such as Google share responsibility for curbing the distribution of pirated films and television shows.
Google, owner of the world's most popular search engine, covered the "Google" icon on its home page today with a black box and linked to a website that says the bills may spur censorship and slow U.S. economic growth. Visitors to that website are urged to sign an online petition asking Congress to reject the legislation.
Wikipedia, the online encyclopedia run by the nonprofit Wikimedia Foundation Inc., shut the English version of its website for 24 hours in protest against the bills. The home page of the English website gives visitors information about how to call their elected representatives.
Craigslist Inc., operator of the online classified ad website, steered users to a page with a black background and a message in white letters asking visitors to "imagine a world without craigslist, Google, Wikipedia." The San Jose, California-based company provided visitors with a link to a page with online tools for contacting lawmakers to voice opposition to the Hollywood-backed legislation.
Rubio said he switched his position on the Senate measure, the Protect IP Act, after examining opponents' contention that it would present a "potentially unreasonable expansion of the federal government's power to impact the Internet," according to a posting today on Facebook. Blunt said in a statement today he is withdrawing as a co-sponsor of the Senate bill.
Ross said he was withdrawing support for the House legislation in a Twitter post today. Spokesmen for Quayle and Terry said the lawmakers would no longer back the House measure. Cardin said he couldn't vote for the Senate bill in its current form, according to a statement Friday.
The Senate bill is S. 968 and the House bill is H.R. 3261.
Of course, we're HustleTweeting about today's SOPA media blackout protest, and you're more than welcome to share your thoughts by joining the conversation, which you can do by following THE HEYMAN HUSTLE on Twitter HERE or write to us directly at hustleoncrave@gmail.com Hey, have you checked out the Hustle's Ultra High Quality You Tube Channel, with exclusive videos featuring BROCK LESNAR'S "HERE COMES THE PAIN" … ICE-T AND COCO's SEX SECRETS … THE ULTIMATE WELTERWEIGHT BAD ASS NICK DIAZ … CONTROVERSIAL TEEN SENSATION TAYLOR MOMSEN … LEGENDARY MMA PIONEER FRANK SHAMROCK … THE WALKING RIOT MISSY HYATT … if you're not subscribing, you're missing something … and by the ways cheapos, it's FREE! Yes, absolutely 100 percent FREE! What are you waiting for? Check it out HERE!
By the way, we're also old school social networkers, so check out our interactive skills on Facebook HERE and even on MySpace HERE. If you're on Friendster, GFY … and have a pleasant tomorrow!
THE ANGRT GRANDPA FIGHTS BACK AGAINST CENSORSHIP!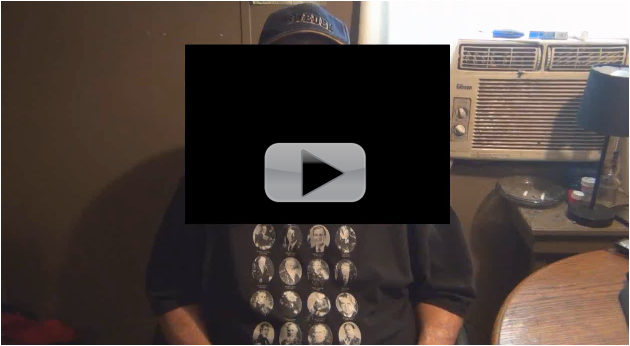 THE HEYMAN HUSTLE'S VERY OWN TRAINED MONKEYS ARE PROUD
TO PRESENT THE TOP 15 STORIES OF THE DAY, ALL CONVENIENTLY
LINKED HERE FOR YOUR REVIEW. NO NEED TO SURF THE WEB, WE
DID ALL THE HARD WORK FOR YOU. JUST PICK A PIC AND CLICK!