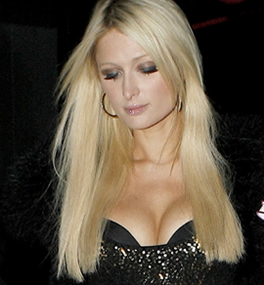 Here's Paris and her sister Nicky Nickie Nikki Who Cares leaving some place probably in LA trying to be relevant. Sorry bitches, you're so "last decade." Even the popwreck sites think you're like two steps shy of The Two Coreys level of "Barbie Twins" Yesterday, and one of 'em is already dead. Coreys. Not Barbis. They're still alive. And ignoring our calls. But that's another story, isn't it?
HERE THEY ARE, THE HASBEEN HILTON SISTERS, CLINGING TO THEMSELVES … AND FAME.
GO AHEAD, WASTE YOUR TIME AND CLICK THE PICS BELOW SO YOU CAN SEE MORE OF THESE DOPES
ON MINUTE NUMBER 16 IN THEIR 15 MINUTES OF FAME.
WHATCHU TALKIN' BOUT WILLIS? DYN-O-MITE! DE PLANE!
GET THE CONVENTION CIRCUIT READY, HERE COME THE HILTONS!
CLICK ON THE PICS BELOW … AND … UM… ENJOY?!?
---
SEX SELLS. IT HAS COME TO OUR SEX SELLS ATTENTION THAT SEX SELLS
SOME PEOPLE THINK OUR MEDIA WATCHES ARE SUBLIMINAL MESSAGES
SEX SELLS DESIGNED TO LURE YOU INTO OUR WORLD OF SEX SELLS DEPRAVITY AND SIN.
NOTHING COULD BE FURTHER SEX SELLS FROM THE TRUTH.
JUST LOOK OVER OUR CHOICES SEX SELLS, THEN MAKE UP YOUR
OWN MIND SEX SELLS BEFORE YOU PICK A SEX SELLS PIC AND CLICK!