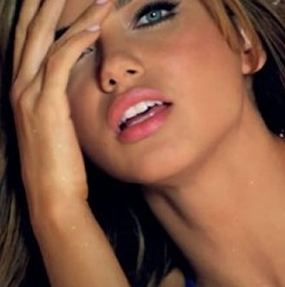 Nothing To Transform Here, Except My Fantasy Into Reality!
When Lily Aldridge, Adriana Lima, Candice Swanepoel, Rosie Huntington-Whiteley (this list goes on forever) all join up together for one commercial, it takes a special kind of director to cram that much beauty into one
sales piece.
Ladies and Gentlemen, Meet Michael Bay.
The award-winning director of the Transformers series has blasted out another phenomenal Victoria's Secret Holiday Season commercial. We're not only impressed, we're envious.
CLICK HERE FOR THE 50 BEST PHOTOS EVER TAKEN OF ADRIANA LIMA!
CLICK HERE FOR THE 50 BEST PHOTOS EVER TAKEN OF CANDICE SWANEPOEL!
We're HustleTweeting about all the Victoria's Secret uber-hotties, and you're more than welcome to join the conversation! Follow THE HEYMAN HUSTLE on Twitter HERE or write to us at hustleoncrave@gmail.com
You can also subscribe (for FREE, cheapos, absolutely FREE) to our Ultra High Quality YouTube Channel HERE, and don't forget to check out our old school social networking skills by visiting us on Facebook HERE and even on MySpace HERE
CLICK ON THE PICS BELOW TO SEE THE ENTIRE GALLERY
FEATURING THE VICTORIA'S SECRET ANGELS IN THE
2010 HOLIDAY COMMERCIAL DIRECTED BY MICHAEL BAY!
HERE IT IS … THE ACTUAL VIDEO!
EVERY SINGLE DAY, OUR CRACK STAFF OF OVERWORKED
UNDERPAID BUT HIGHLY TRAINED MONKEYS SCOUR THE
WORLD WIDE WEB IN SEARCH OF THE 15 HOTTEST STORIES
OF THE DAY, JUST TO BRIGHTEN YOUR DAY. COOL, RIGHT?
ALL YOU NEED TO DO IS PICK A PIC … AND CLICK!