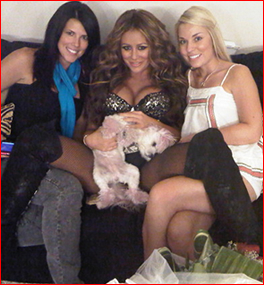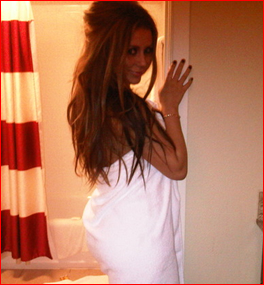 THE HEYMAN HUSTLE has posted plenty of exclusives featuring Peep Show superstar and former Danity Kane lead singer Aubrey O'Day, but this one probably screams  out "pop wreck" more than any post we've ever uploaded onto the Hustle!
Aubrey O'Day, who gets top billing over fellow Heyman Hustle Hottie Holly Madison in big bright lights on The Strip in Las Vegas, bathes naked. Duh. No problemo there, amigo.
Except she bathes naked … with her pooch. We mean her dog, folks. You know, Ginger. And not only does Aubrey bathe with Ginger, she thinks it's something to brag about!
The always-controversial buxom bombshell, who has been keeping the Vegas media working 24/7 since here arrival in Sin City, can be seen talking about her obsession with breasts (both her own and other people's boobs, which she exhibits in wild fashion on the dance floor) on a raucous episode of THE HEYMAN HUSTLE, which you can watch HERE
We also have exclusive photos of Aubrey moving into her penthouse pad at Planet Hollywood in Vegas HERE, as well as Aubrey's wild night out at a hot New York City nightclub, which you can check out HERE

For the Entire Uncensored Backstage
and Bathtub Pics of Aubrey (and, of course,
Ginger D'Pooch), Click on the Pics Below!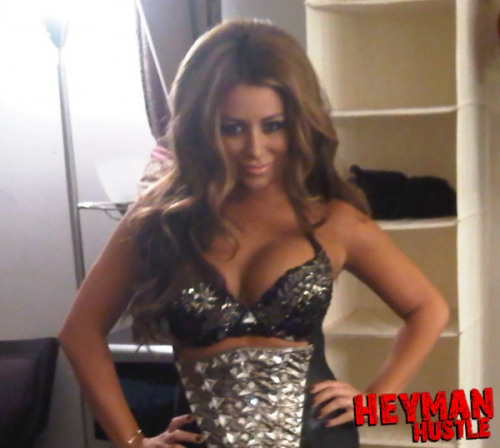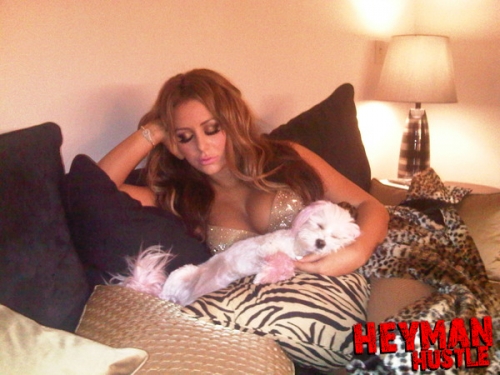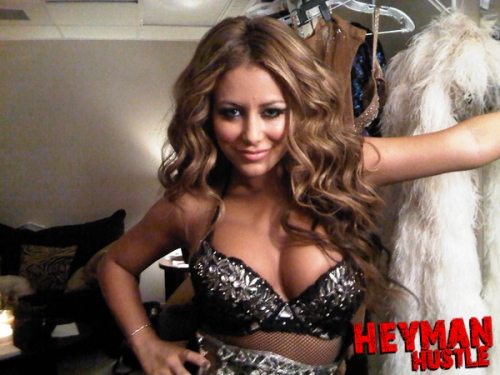 ---
15 STORIES.
ALL OF 'EM HOT, SEXY, AND CONTROVERSIAL.
SO MANY CHOICES, ALL OF 'EM JUST ONE CLICK AWAY!