Y2J stirs up a lot of trouble on WWE Monday Night RAW!
The very 1st edition of WWE Monday Night RAW following the Tables Ladders and Chairs pay per view opened up Y2J Chris Jericho coming to the ring as the guest general manager for the week. And almost instantaneously, all Hell broke loose! According to WWE.com:
DETROIT — Whenever Chris Jericho comes to town, it's a given that The Attitude Era's most incorrigible provocateur will rankle a few feathers. Give The Ayatollah of Rock 'n' Rolla matchmaking power as Raw's de facto boss for the night, however, and things are really going to get interesting. Case in point: Jericho's return to Raw — already set to include "The Highlight Reel" with Rusev and Lana — and his demand that Fandango return his stolen Slammy ended up as a four-way shouting match between John Cena, Seth Rollins, Paul Heyman and Y2J himself. The upshot of the argument was a pair of matches made for later in the evening. A banged-up Rollins against Cena in a Steel Cage Match, and Jericho himself against Paul Heyman, with a stipulation determined by WWE App vote. Just another night on Raw is Jericho, baby.
Of course, we're HustleTweeting about RAW is Jericho, and you're more than welcome to join the conversation by following the Hustle on Twitter HERE or write to us directly at hustleoncrave@gmail.com Hey, have you checked out the Hustle's Ultra High Quality You Tube Channel, with exclusive videos featuring OUR WORLD EXCLUSIVE WITH MIKE TYSON … BROCK LESNAR'S "HERE COMES THE PAIN" … ICE-T AND COCO's SEX SECRETS … MMA BAD BOY NICK DIAZ … the list goes on and on, so if you're not subscribing, you're missing something … and by the ways cheapos, it's FREE! Yes, absolutely 100 percent FREE! What are you waiting for? Check it out HERE!
By the way, we're also old school social networkers, so check out our interactive skills on Facebook HERE and even on MySpace HERE. If you're on Friendster, GFY … and have a pleasant tomorrow!
CLICK ON THE PICS BELOW TO SEE THE ENTIRE OFFICIAL
WWE PHOTO GALLERY FEATURING CHRIS JERICHO, PAUL HEYMAN,
SETH ROLLINS AND JOHN CENA AS MONDAY NIGHT RAW FOLLOWS UP ON THE TLC PAY PER VIEW!

HERE IT IS!
JERICHO … HEYMAN … ROLLINS … CENA!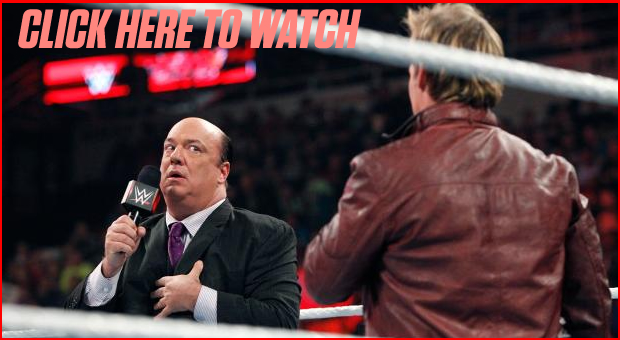 WE HERE AT THE HEYMAN HUSTLE HAVE ENSLAVED HIGHLY TRAINED
MONKEYS TO IGNORE THE FACT THEY ARE OVERWORKED AND UNDERPAID,
ALL IN THE NAME OF SCOURING THE WORLD WIDE WEB TO FIND THE FIFTEEN
MOST PROVOCATIVE STORIES ON THE INTERNET. ALL FOR YOU. NO ONE ELSE
BUT YOU. JUST YOU. AND ALL YOU NEED TO DO IS PICK WHICH PIC TO CLICK!