Here's what happened when The Best in the World was confronted with the impossible odds of fighting not only our very own Hustler De Tuti Hustlers but also The Beast Incarnate Brock Lesnar!
After the WILD ENCOUNTER THAT OCCURED ON LAST WEEK'S WWE MONDAY NIGHT RAW, The Best in the World CM Punk arrived in Sacramento looking for revenge. Our boss Paul Heyman had other ideas. Those ideas involved The Beast Brock Lesnar. So, what happened in the very first ever CM Punk vs Paul Heyman match, live in the main event of the final RAW before WWE SummerSlam? According to WWE.com:
When one agrees to battle with Paul Heyman, of wits or otherwise, one is never walking into a fair fight. Happily, CM Punk knew this to be true the second he agreed to tangle with the mad scientist (he didn't tweet that photo of Admiral Ackbar for nothing), and he was more than prepared when Heyman summoned Brock Lesnar to the ring before their tilt was set to begin to make the fight 2-on-1.
Daring Punk to play the "stupid hero," Heyman beckoned the former WWE Champion to the ring, but didn't count on the fact that – IT'S A TRAP!! – Punk was already there. The Second City Saint proved himself smarter than the average beast when he emerged from beneath the ring to strike Brock with a ring camera and steel chair. Heyman amscrayed immediately, and was only able to escape the furious Punk when Curtis Axel ran interference and ate a Go to Sleep in his boss' stead. Not bad for the self-proclaimed "Best." Now all that's left is to slay the Beast.
Of course, we're HustleTweeting about #BestVsBeast, and you're more than welcome to join us by following us on twitter HERE or write us directly at hustleoncrave@gmail.com Hey, have you checked out the Hustle's Ultra High Quality You Tube Channel, with exclusive videos featuring OUR WORLD EXCLUSIVE WITH MIKE TYSON … BROCK LESNAR'S "HERE COMES THE PAIN" … ICE-T AND COCO's SEX SECRETS … TEEN SENSATION TAYLOR MOMSEN … UFC BAD BOY NICK DIAZ … THE WALKING RIOT MISSY HYATT if you're not subscribing, you're missing something … and by the ways cheapos, it's FREE! Yes, absolutely 100 percent FREE! What are you waiting for? Check it out HERE!
CLICK ON THE PICS BELOW TO SEE THE ENTIRE OFFICIAL WWE
PHOTO GALLERY FEATURING CM PUNK VS PAUL HEYMAN ON RAW!

CHECK OUT HIGHLIGHTS OF PUNK VS HEYMAN ON RAW!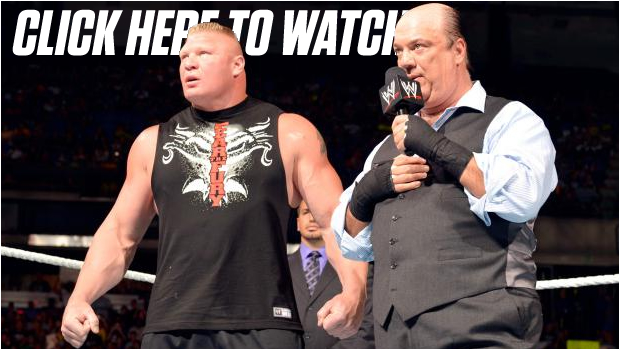 WE HERE AT THE HEYMAN HUSTLE HAVE ENSLAVED HIGHLY TRAINED
MONKEYS TO IGNORE THE FACT THEY ARE OVERWORKED AND UNDERPAID,
ALL IN THE NAME OF SCOURING THE WORLD WIDE WEB TO FIND THE FIFTEEN
MOST PROVOCATIVE STORIES ON THE INTERNET. ALL FOR YOU. NO ONE ELSE
BUT YOU. JUST YOU. AND ALL YOU NEED TO DO IS PICK WHICH PIC TO CLICK!