It's Official! Cena will challenge Brock Lesnar for the WWE Undisputed Championship at The Royal Rumble!
With our very own Hustler De Tuti Hustlers Paul Heyman bearing witness from ringside, John Cena defeated Seth Rollins in a Tables Match to remain the number one contender for Brock Lesnar's Undisputed WWE Heavyweight Championship of the World. According to WWE.com:
CLEVELAND — In a Tables Match that was characterized by rampant outside interference, a controversial restart and more busted furniture than a frat house living room, it was the second coming of a fallen hero that proved to be the deciding factor.
Roman Reigns made his surprise return to the ring in the final moments of a delirious brawl between John Cena and Seth Rollins, where he neutralized an interfering Big Show and rocked Rollins with a Superman Punch to give Cena the opening he needed to put away Mr. Money in the Bank. Had Reigns not arrived when he did, Cena may very well have lost the bout along with the opportunity to challenge Brock Lesnar for the WWE World Heavyweight Title, which hung in the balance of this dangerous contest.
The 15-time World Champion had everything thrown at him in a match where he was at a disadvantage from the very beginning. With the eely Paul Heyman keeping a watchful eye from ringside and J&J Security injecting themselves into the bout from the opening bell, the Cenation leader was forced to fight a constant uphill battle.
Cena's ability to persevere has always been his greatest strength, though, and he showed it constantly throughout the match. When Rollins attempted to Irish whip him through a table that was propped in the corner, Cena somehow managed to skid in the opposite direction, jump up and put Rollins down for a Five Knuckle Shuffle. And when the numbers game got to be too much for him, Cena led the fight up the entrance ramp, where he grabbed a massive piece of guardrail and laid out all three of his rivals. When J&J Security attempted to get back into the match later on, Cena put them both on his shoulders at the same time and gave them an unbelievable AA through a table.
The contest looked to be Cena's from there, but, like a scared rat, Rollins is always at his most lethal when backed into a corner. When the Cenation leader nearly put his opponent away with an AA through a table, Mr. Money in the Bank somehow managed to arc his body over the hardwood, land on his feet and then leap back and knock Cena face-first into the table. The wicked Rollins then attempted to Curb Stomp Cena, only to be stopped by his opponent and nailed with an AA through the table from the top rope!
Of course, we're HustleTweeting about Brock Lesnar vs John Cena, and you're more than welcome to join the conversation by following the Hustle on Twitter HERE or write to us directly at hustleoncrave@gmail.com Hey, have you checked out the Hustle's Ultra High Quality You Tube Channel, with exclusive videos featuring OUR WORLD EXCLUSIVE WITH MIKE TYSON … BROCK LESNAR'S "HERE COMES THE PAIN" … ICE-T AND COCO's SEX SECRETS … MMA BAD BOY NICK DIAZ … the list goes on and on, so if you're not subscribing, you're missing something … and by the ways cheapos, it's FREE! Yes, absolutely 100 percent FREE! What are you waiting for? Check it out HERE!
By the way, we're also old school social networkers, so check out our interactive skills on Facebook HERE and even on MySpace HERE. If you're on Friendster, GFY … and have a pleasant tomorrow!
CLICK ON THE PICS BELOW TO SEE THE ENTIRE OFFICIAL
WWE PHOTO GALLERY FEATURING JOHN CENA VS SETH ROLLINS AT WWE TLC!

CHECK OUT WWE's HYPE VIDEO FOR JOHN CENA VS BROCK LESNAR!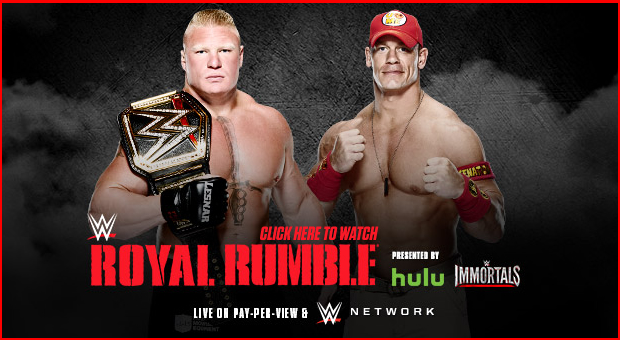 WE HERE AT THE HEYMAN HUSTLE HAVE ENSLAVED HIGHLY TRAINED
MONKEYS TO IGNORE THE FACT THEY ARE OVERWORKED AND UNDERPAID,
ALL IN THE NAME OF SCOURING THE WORLD WIDE WEB TO FIND THE FIFTEEN
MOST PROVOCATIVE STORIES ON THE INTERNET. ALL FOR YOU. NO ONE ELSE
BUT YOU. JUST YOU. AND ALL YOU NEED TO DO IS PICK WHICH PIC TO CLICK!