The Top 15 Links on the Internet Today, Plus a Hump Day Video Picked Out By Our Very Own Hustler De Tuti Hustlers Paul Heyman!
When our boss Paul Heyman walks into the offices of THE LOOKING4LARRY AGENCY (parent company of THE HEYMAN HUSTLE), we never really know what he's going to throw at us. And no, we don't mean "furniture." Every now and then, our very own Hustler De Tuti Hustlers decides he wants a story on something socially relevant like THE CANADIAN HEALTH CARE SYSTEM … and other times, he's just in the mood to post photos of MADISON IVY! You just never know what's going to happen when he walks into the room, which kinda makes our jobs crazy stressful insane exhilarating.

So this morning, fresh off his EPIC CONFRONTATION ON WWE MONDAY NIGHT RAW WITH CM PUNK in Manchester, UK, our boss walked on and said "watch this video!" And then made us all watch the video three times! So, if WE have to watch it three times … the least YOU can do is watch it once. Just once. Come on.

Actually, it's probably the best viral video of 2013. And it features plenty of upskirts. Hey, what's a Hump Day without some really hot panty shots? #JustSaying …

Of course, we're HustleTweeting about ZOOCHOSIS, and you're more than welcome to join us by following THE HEYMAN HUSTLE and telling us what YOU think RIGHT F'N HERE! We got the whole social media thing covered, so check out the Hustle's Ultra High Quality You Tube Channel, with exclusive videos featuring OUR WORLD EXCLUSIVE WITH MIKE TYSON … BROCK LESNAR'S "HERE COMES THE PAIN" … ICE-T AND COCO's SEX SECRETS … TEEN SENSATION TAYLOR MOMSEN … UFC BAD BOY NICK DIAZ … THE WALKING RIOT MISSY HYATT if you're not subscribing, you're missing something … and by the ways cheapos, it's FREE! Yes, absolutely 100 percent FREE! What are you waiting for? Check it out HERE!
CHECK OUT THE AMAZING VIRAL VIDEO OUR VERY OWN
HUSTLER DE TUTI HUSTLERS PAUL HEYMAN CAN'T STOP WATCHING!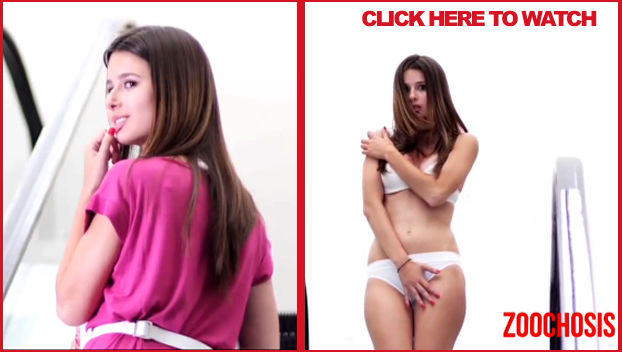 WE HERE AT THE HEYMAN HUSTLE HAVE ENSLAVED HIGHLY TRAINED
MONKEYS TO IGNORE THE FACT THEY ARE OVERWORKED AND UNDERPAID,
ALL IN THE NAME OF SCOURING THE WORLD WIDE WEB TO FIND THE FIFTEEN
MOST PROVOCATIVE STORIES ON THE INTERNET. ALL FOR YOU. NO ONE ELSE
BUT YOU. JUST YOU. AND ALL YOU NEED TO DO IS PICK WHICH PIC TO CLICK!