It's Hero vs Hero as Marvel's mega powers do battle – with each other!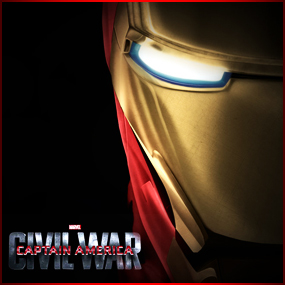 It's Hero vs Hero as Marvel's mega powers do battle – with each other!
With Netflix's Jessica Jones still fresh in the minds of the Marvel Cinematic Universe faithful, Marvel Studios has given True Believers everywhere another early holiday gift by releasing the first trailer for the opening salvo to Phase Three of the MCU – Captain America: Civil War.
The trailer picks-up from the post-credits scene of this summer's Ant-Man, where The Falcon (Anthony Mackie) and Captain America (Chris Evans) find Bucky Barnes, Cap's childhood friend and brother-in-arms, trapped and being hunted for crimes committed while brainwashed as the Winter Soldier.
Bucky is freed and goes on the lam while General "Thunderbolt" Ross (last seen in The Incredible Hulk) reprimands Cap for his vigilantism, and that he and his team have operated with "unlimited power and no supervision." We see a huge tome labeled "Sokovia Accords" – signifying that the wanton destruction from the bad AND good guys in Avengers: Age of Ultron has finally led to some official regulation of superpowered activities.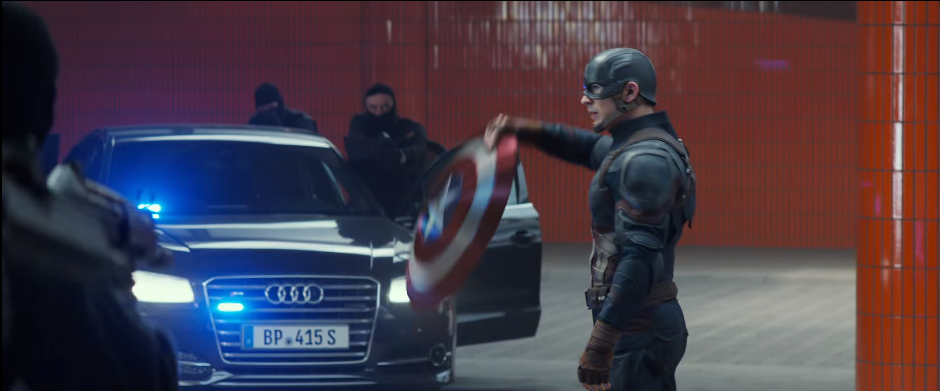 We see cracks forming as Black Widow warns Cap to stay out of the hunt for Winter Soldier while armed forces surround the shield-slinger. Then, we finally see Robert Downey, Jr.'s Iron Man confront Cap, urging him to comply and stand down. "If we can't accept limitations, we're no better than the bad guys," says Tony Stark.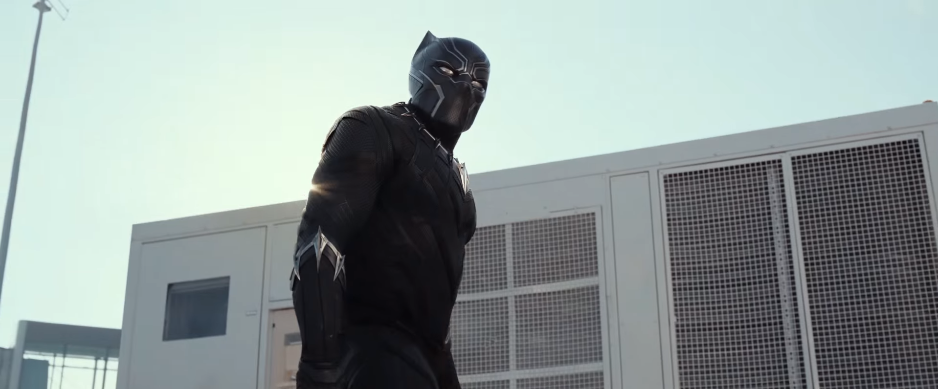 All-out war breaks out as each Avenger picks a side between Captain America and Iron Man, and we finally get an awesome glimpse at Chadwick Boseman's Black Panther in action. With Spider-Man also confirmed to be making his highly anticipated MCU debut (played by Tom Holland), they might as well change the title to Avengers 3 with the immense star powers clashing on-screen.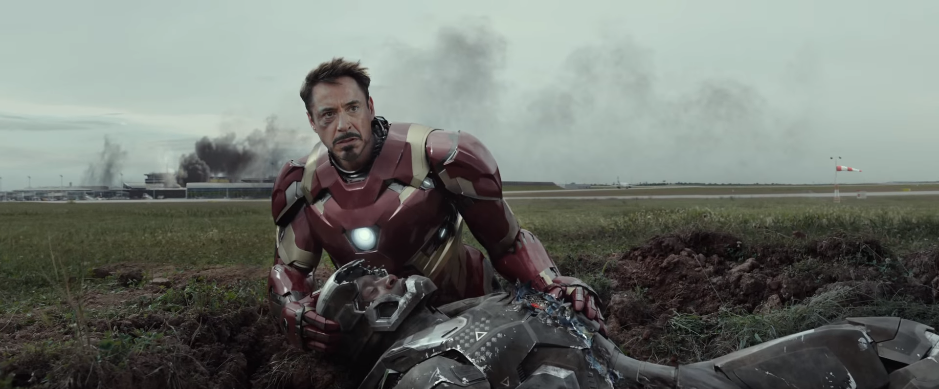 So Hustle readers, in the battle to end all battles between Earth's Mightiest Heroes finally bringing one of the biggest comic book stories of all time to the big screen on May 6th, 2016, we have one question for you: Whose Side Are You On?
Of course, we're HustleTweeting about Captain America: Civil War, and you're more than welcome to join the conversation by following the Hustle on Twitter HERE or write to us directly at hustleoncrave@gmail.com Hey, have you checked out the Hustle's Ultra High Quality YouTube Channel, with exclusive videos featuring the #HUSTLEBOOTYTEMPTATS SUPERMODEL OF THE YEAR … OUR WORLD EXCLUSIVE WITH MIKE TYSON … BROCK LESNAR'S "HERE COMES THE PAIN" … ICE-T AND COCO's SEX SECRETS … MMA BAD BOY NICK DIAZ … the list goes on and on, so if you're not subscribing, you're missing something … and by the ways cheapos, it's FREE! Yes, absolutely 100 percent FREE! What are you waiting for? Check it out HERE!
By the way, we're also old school social networkers, so check out our interactive skills on Facebook HERE and even on MySpace HERE. If you're on Friendster, GFY … and have a pleasant tomorrow!

CLICK BELOW TO WATCH THE OFFICAL CAPTAIN AMERICA: CIVIL WAR TRAILER!

WE HERE AT THE HEYMAN HUSTLE HAVE ENSLAVED HIGHLY TRAINED
MONKEYS TO IGNORE THE FACT THEY ARE OVERWORKED AND UNDERPAID,
ALL IN THE NAME OF SCOURING THE WORLD WIDE WEB TO FIND THE FIFTEEN
MOST PROVOCATIVE STORIES ON THE INTERNET. ALL FOR YOU. NO ONE ELSE
BUT YOU. JUST YOU. AND ALL YOU NEED TO DO IS PICK WHICH PIC TO CLICK!