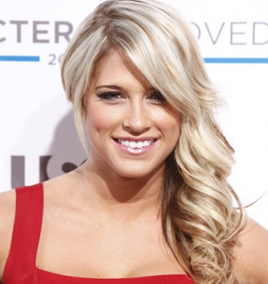 Our own Hustler De Tuti Hustlers Paul Heyman's favorite travel partner from his days in World Wrestling Entertainment, the 7-foot-tall Big Show (aka "Paul Wight, star of the upcoming film Knucklehead") and the gorgeous Kelly Kelly (who is now FINALLY of drinking age) showed off some 1st clas style at the Characters-Approved Awards in New York City last night.
Braving the miserable snowstorm (let's just call it a snow-rain-and-ice-blizzard) that rocked Manhattan, the Unified World Tag Team Champion and the nice Jewish girl from Jacksonville were all smiles for the cameras as they posed on the red carpet for the A-List affair.
To read Paul Heyman's blog from The Sun (UK) about The Big Show, CLICK HERE.
CLICK ON THE PICS BELOW TO SEE THE ENTIRE GALLERY
OF THE BIG SHOW AND KELLY KELLY IN NEW YORK CITY!
---
THE HEYMAN HUSTLE IS PROUD TO PRESENT THE ALL NEW AND IMPROVED HOLLYWOOD CHARLIE MEDIA WATCH, PRESENTED THIS EVENING IN SPECTACULAR HUSTLEVISION TWENTY TEN!