The Fox News veteran reporter is confronted on the street … but a most articulate, well-spoken protester … and tries to discredit him from the get-go!
Geraldo Rivera was confronted about the coverage Fox News has aired regarding the riots in Baltimore, and the long time reporter does not come across as the winner, nor the more intelligent party to the conversation! In an amazing video posted online by Ben Hancock, Rivera is confronted by a Baltimore resident frustrated by the network's coverage, with Rivera responded by trying desperately to avoid the protester, but then going on the air, where he described the young man as a "vandal" and continuing this surreal display by yelling at him, "you're making a fool of yourself!"

THE HEYMAN HUSTLE has confirmed breaking media reports that the young man's name is Kwame Rose. Rivera, in a moment that defies logic, continued to attempt to discredit Rose by calling him "annoying" and an "obstructionist" on-air. He accused Rose of exemplifying "exactly that kind of youthful anarchy that led to the destruction and pain in that community."
In the video, Rose explained his frustration with what he described as the failure of Fox News to spotlight Gray's death while actually hyping and exploiting the unrest that ensued. Rose chastised Rivera, "I want you and Fox News to get out of Baltimore City, because you are not here reporting about the boarded up homes and the homeless people under MLK. You're not reporting about the poverty levels up and down North Avenue. … But you're here for the black riots that happen. … you're not here for the death of Freddie Gray."
Fox News never aired Rose's rant to Rivera.
Of course, we're HustleTweeting about Geraldo Rivera Covers The Baltimore Riots and you're more than welcome to join the conversation by following The Heyman Hustle on Twitter HERE! You can also post your thoughts on our Facebook page HERE! If you feel compelled to write us, please do so at HustleOnCrave (at) Gmail.com
BTW, we are kicking ass with our YouTube Channel which features such amazing videos as BRUTAL WWE MOVES: THE REVENGE … #HustleBootyTempTats SUPER MODEL OF THE YEAR ELLIE GONSALVES … BEHIND THE SCENES with BROCK LESNAR … MISSY HYATT's SEX CONFESSIONS … and never to be outdone, COCO DISCUSSES "THE STROKE!"

We are, indeed, on MySpace but we've neglected our account for years … and if you're looking for our Friendster account, GFY!
GERALDO RIVERA CONFRONTED ON THE STREETS OF BALTIMORE!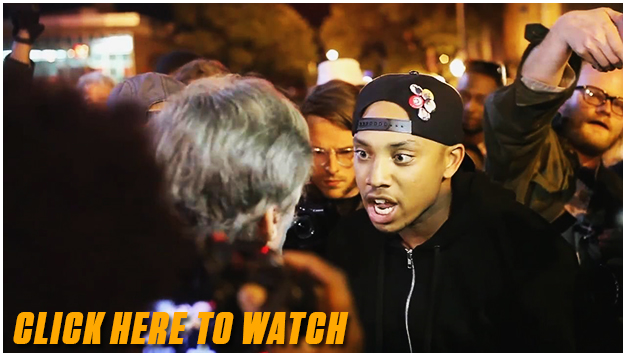 WE HERE AT THE HEYMAN HUSTLE HAVE ENSLAVED HIGHLY TRAINED
MONKEYS TO IGNORE THE FACT THEY ARE OVERWORKED AND UNDERPAID,
ALL IN THE NAME OF SCOURING THE WORLD WIDE WEB TO FIND THE FIFTEEN
MOST PROVOCATIVE STORIES ON THE INTERNET. ALL FOR YOU. NO ONE ELSE
BUT YOU. JUST YOU. AND ALL YOU NEED TO DO IS PICK WHICH PIC TO CLICK!