This Week's "Gracie Breakdown" Features a Fascinating Guest!
WWE Champion CM Punk, who was INTERVIEWED BY TOP MMA REPORTER ARIEL HELWANI continued to publicly declare his love for Mixed Martial Arts by appearing on the "Gracie Breakdown" web series with the always-entertaining Rener Gracie.
Punk and Rener break down the fight that made the Triangle Choke famous overnight, the Royce Gracie vs Dan Severn classic from UFC 4.
Rener and CM Punk are both wearing the new Series 1 Pearl Weave Gracie Gis. These bad ass Gis are available from http://secure.gracieacademy.com/categories/gis-and-patches/GSG-GPW.html
Of course, we're HustleTweeting about CM Punk's appearance on "Gracie Breakdown," and you're more than welcome to join the conversation by following THE HEYMAN HUSTLE on Twitter HERE or write to us directly at hustleoncrave@gmail.com Hey, have you checked out the Hustle's Ultra High Quality You Tube Channel, with exclusive videos featuring BROCK LESNAR'S "HERE COMES THE PAIN" … ICE-T AND COCO's SEX SECRETS … THE ULTIMATE WELTERWEIGHT BAD ASS NICK DIAZ … CONTROVERSIAL TEEN SENSATION TAYLOR MOMSEN … LEGENDARY MMA PIONEER FRANK SHAMROCK … THE WALKING RIOT MISSY HYATT … if you're not subscribing, you're missing something … and by the ways cheapos, it's FREE! Yes, absolutely 100 percent FREE! What are you waiting for? Check it out HERE!
By the way, we're also old school social networkers, so check out our interactive skills on Facebook HERE and even on MySpace HERE. If you're on Friendster, GFY … and have a pleasant tomorrow!
CHECK OUT WWE CHAMPION CM PUNK ON "GRACIE BREAKDOWN"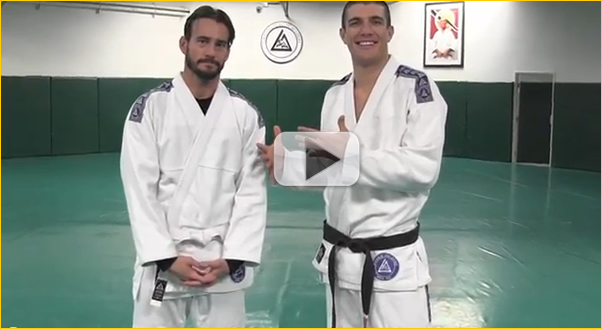 IT'S TIME FOR AN ALL NEW EDITION OF THE HOLLYWOOD CHARLIE
MEDIA WATCH, OUR DAILY TRAVEL ACROSS THE WORLD WIDE WEB.
OUR HIGHLY TRAINED MONKEYS HAVE PICKED OUT THE 15 WILDEST
STORIES FROM THE INTERNET FOR YOUR ASTUTE REVIEW. YOUR PART
IS VERY EASY. ALL YOU NEED TO DO IS PICK A PIC … AND CLICK!