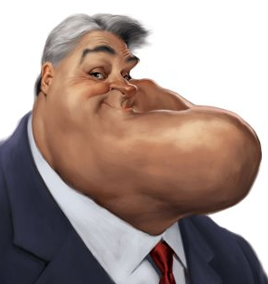 Conan O'Brien took aim at NBC, and the barbs were so funny, even NBC's "Today" Show reported on it!
The disappointed and pissed off host of The Tonight Show took on his network employer, as well as former Tonight Show host Jay Leno, in a riveting hour of late night television last night, and even NBC had to call attention to Conan's jokes, including the ones about breached NBC contracts. How much longer this
will be going on is anyone's guess, but you'd have to think NBC's Jeff Zucker is only going to take it for so long before he makes a move that will be written about in television history books.

EVEN NBC BILLED THIS CLIP AS
"THE GLOVES COME OFF."
CONAN VS NBC …
IT'S LIKE PAUL HEYMAN VS TNN, ISN'T IT?
CHECK OUT THE VIDEO BELOW!
---
TONIGHT'S MEDIA WATCH IS BROUGHT TO YOU IN
SPECTACULAR HI DEF COLOR CORRECTED HUSTLEVISION,
THE STATE OF THE ART PHOTO-LINK SYSTEM CREATED BY
OUR STAFF OF TRAINED MONKEYS. JUST PICK A PIC … AND CLICK!