The Late Night host has a full beard, and shows up … unannounced … in shocking return … on stage with Steve Martin and Martin Short … IN SAN ANTONIO, TEXAS!
David Letterman made a surprise visit to Steve Martin and Martin Short's "A Very Stupid Conversation" stage show Friday night in San Antonio, and the former Late Show host used the opportunity to take as many jabs as he could at Presidential Hopeful Donald Trump.

Making his first onstage appearance since retiring on May 20th, the now-bearded Letterman expressed regret that his Late Show departure just missed Trump's candidacy, which would have been perfect fodder for late night television.
"I retired and… I had no regrets. None. I was happy. I'll make actual friends. I was complacent, I was satisfied, I was content. And then a couple of days ago, Donald Trump said he was running for president," Letterman told the Majestic Theatre crowd. "I have made the biggest mistake of my life, I tell you." Letterman then reached into his pocket and produced an envelope. "Every suit I own comes with a Top Ten list," he quipped before sharing "Interesting Facts About Donald Trump."
"Number 10: That thing on his head was the gopher in Caddyshack. Number Nine: During sex, Donald Trump calls out his own name," Letterman said as marched through the Trump list, which focused heavily on "that thing on his head."
"Number Two: Donald Trump has pissed off so many Mexicans that he's starring in a movie called No Amigos," a nod to Martin and Short's movie Three Amigos.
Letterman topped off his surprise Top Ten list with, "Thanks to Donald Trump, the Republican mascot is also an ass."
Of course, we're HustleTweeting about David Letterman, and you're more than welcome to join the conversation by following the Hustle on Twitter HERE or write to us directly at hustleoncrave@gmail.com Hey, have you checked out the Hustle's Ultra High Quality You Tube Channel, with exclusive videos featuring the #HUSTLEBOOTYTEMPTATS SUPERMODEL OF THE YEAR … OUR WORLD EXCLUSIVE WITH MIKE TYSON … BROCK LESNAR'S "HERE COMES THE PAIN" … ICE-T AND COCO's SEX SECRETS … MMA BAD BOY NICK DIAZ … the list goes on and on, so if you're not subscribing, you're missing something … and by the ways cheapos, it's FREE! Yes, absolutely 100 percent FREE! What are you waiting for? Check it out HERE
By the way, we're also old school social networkers, so check out our interactive skills on Facebook HERE and even on MySpace HERE. If you're on Friendster, GFY … and have a pleasant tomorrow!

LETTERMAN'S RETURN!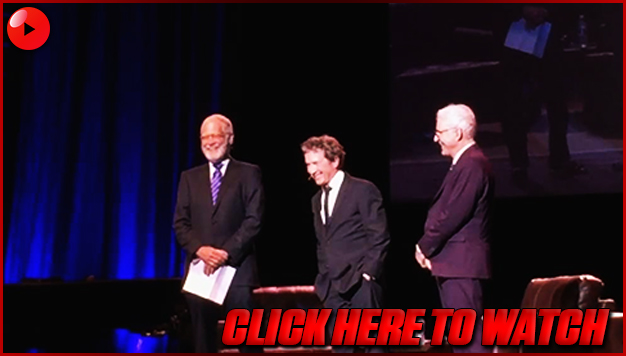 WE HERE AT THE HEYMAN HUSTLE HAVE ENSLAVED HIGHLY TRAINED
MONKEYS TO IGNORE THE FACT THEY ARE OVERWORKED AND UNDERPAID,
ALL IN THE NAME OF SCOURING THE WORLD WIDE WEB TO FIND THE FIFTEEN
MOST PROVOCATIVE STORIES ON THE INTERNET. ALL FOR YOU. NO ONE ELSE
BUT YOU. JUST YOU. AND ALL YOU NEED TO DO IS PICK WHICH PIC TO CLICK!