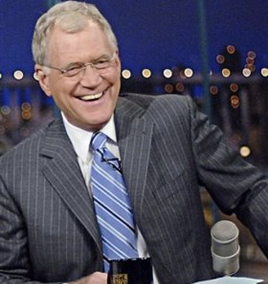 The Late Night Wars Twenty Ten will continue. David Letterman is not letting up on Jay Leno nor NBC, and not even letting up on NBC powerhouse Dick Ebersol. The legendary sports programmer took his shots at Letterman and at Conan O'Brien in an article published in The New York Times.
HERE IS DAVID LETTERMAN'S RESPONSE
TO NBC EXECUTIVE DICK EBERSOL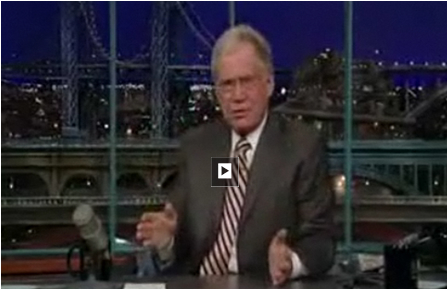 ---
SHED NO TEARS FOR CONAN
HE'S GETTING A LOAD OF CASH
HE'S GONNA TAKE A VACATION
AND SMOKE A LOTTA HASH

MEANWHILE, OUR STONED TRAINED MONKEYS
HAVE PUT THESE LINKS OUT, TOO
WE HOPE THAT YOU'LL ENJOY THEM
BUT THE PIC YOU CLICK IS UP TO YOU!