In news that should come as no surprise to our HustleTweeters, the man who would be Carson is calling it a career!
David Letterman officially announced today that he will step down as host of The Late Show on CBS next year, leaving Jimmy Fallon and Jimmy Kimmel to battle for the late night landscape against whatever new heavyweight the Tiffany Network puts in Letterman's place. This should come as no surprise to our HustleTweeters, as our very own Hustler De Tuti Hustlers Paul Heyman has dropped two major hints this was coming. First, Paul commented on Letterman's contract extension through 2015, saying "this will be Letterman's last extension!" and then, when Jay Leno stepped from The Tonight Show, Paul commented, "Letterman outlasted Leno. Now he feels he can retire."
The news, which first leaked via Twitter (of course!) was later confirmed by Tom Keaney, a spokesman for Letterman's production company, Worldwide Pants. Before a "Late Show" audience at the Ed Sullivan Theater in Manhattan, Letterman revealed how he had called CBS chief executive Les Moonves to say he would be retiring. "I just want to reiterate my thanks for the support from the network, all of the people who have worked here, all of the people in the theater, all the people on the staff, everybody at home, thank you very much," Letterman said. "What this means now, is that Paul and I can be married."
 
Moonves also released a statement, calling Letterman's decision poignant. "There is only one David Letterman. His greatness will always be remembered here, and he will certainly sit among the pantheon of this business," he said.
 
Letterman's departure from CBS brings an end to a three-decade career in television that begin in 1980 with the short-lived morning program "The David Letterman Show," which was canceled after a few months on NBC. Letterman found his calling in late night television, launching "Late Night" on NBC in 1982, where he quickly established himself with signature bits Stupid Human Tricks and the Top 10 list. At the time, it was a shocker, as the show took Tom Snyder and NBC Tomorrow off the air.
 
Letterman jumped to CBS after NBC put Jay Leno at the helm of The Tonight Show after the retirement of Johnny Carson in 1992. "The Late Show" premiered in 1993, and has been Letterman's platform ever since. No word on the successor to the Letterman throne, but a late night war is surely shaping up for 2015.
 
We are continuing our discussion about The Retirement of David Letterman, and you're more than welcome to join the conversation by writing us on twitter HERE or write to us directly at hustleoncrave@gmail.com  Hey, have you checked out the Hustle's Ultra High Quality You Tube Channel, with exclusive videos featuring OUR WORLD EXCLUSIVE WITH MIKE TYSON … BROCK LESNAR'S "HERE COMES THE PAIN" … ICE-T AND COCO's SEX SECRETS … MMA BAD BOY NICK DIAZ … the list goes on and on, so if you're not subscribing, you're missing something … and by the ways cheapos, it's FREE! Yes, absolutely 100 percent FREE! What are you waiting for? Check it out HERE!
By the way, we're also old school social networkers, so check out our interactive skills on Facebook HERE and even on MySpace HERE. If you're on Friendster, GFY … and have a pleasant tomorrow!
DAVID LETTERMAN AT HIS ABSOLUTE VERY BEST!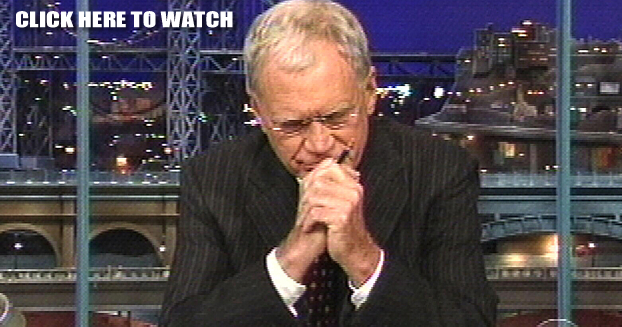 WE HERE AT THE HEYMAN HUSTLE HAVE ENSLAVED HIGHLY TRAINED
MONKEYS TO IGNORE THE FACT THEY ARE OVERWORKED AND UNDERPAID,
ALL IN THE NAME OF SCOURING THE WORLD WIDE WEB TO FIND THE FIFTEEN
MOST PROVOCATIVE STORIES ON THE INTERNET. ALL FOR YOU. NO ONE ELSE
BUT YOU.  JUST YOU. AND ALL YOU NEED TO DO  IS PICK WHICH PIC TO CLICK!