4 Years Before Batman … 29 Years Before Birdman … Michael Keaton Assured Us "But I'm Happy"
In 1989, Michael Keaton scored a major coup when he was cast as Batman, pitted against Jack Nicholson as The Joker. Now, in 2014, Keaton has hit it big playing Riggan Thompson, a once prominent actor who faded into relative obscurity after no longer portraying the fictional comic-book character named Birdman. He is supported by the stellar cast of Emma Stone, Zach Galifinakis, Edward Norton and Naomi Watts.

In 1985, when David Letterman was the king of late late night, waiting in the wings to replace Johnny Carson, he promoted a number of videos shot by famous actors and actresses. One of those videos was Michael Keaton's "But I'm Happy" which begs the question … did Michael Keaton see his own future?

Of course, we're HustleTweeting about Michael Keaton, and you're more than welcome to join the conversation by following us on twitter HERE or write to us directly at hustleoncrave@gmail.com Hey, have you checked out the Hustle's Ultra High Quality You Tube Channel, with exclusive videos featuring OUR WORLD EXCLUSIVE WITH MIKE TYSON … BROCK LESNAR'S "HERE COMES THE PAIN" … ICE-T AND COCO's SEX SECRETS … MMA BAD BOY NICK DIAZ … the list goes on and on, so if you're not subscribing, you're missing something … and by the ways cheapos, it's FREE! Yes, absolutely 100 percent FREE! What are you waiting for? Check it out HERE!
By the way, we're also old school social networkers, so check out our interactive skills on Facebook HERE and even on MySpace HERE. If you're on Friendster, GFY … and have a pleasant tomorrow!

MICHAEL KEATON … "BUT I'M HAPPY!"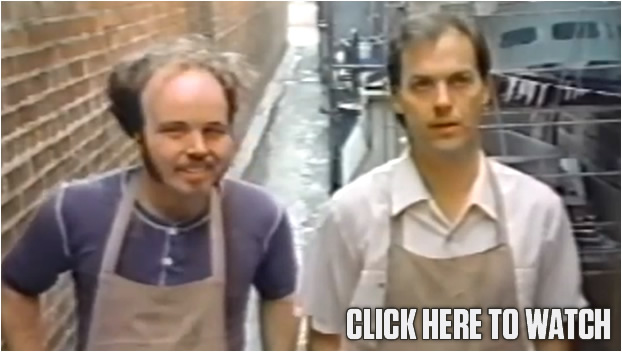 WE HERE AT THE HEYMAN HUSTLE HAVE ENSLAVED HIGHLY TRAINED
MONKEYS TO IGNORE THE FACT THEY ARE OVERWORKED AND UNDERPAID,
ALL IN THE NAME OF SCOURING THE WORLD WIDE WEB TO FIND THE FIFTEEN
MOST PROVOCATIVE STORIES ON THE INTERNET. ALL FOR YOU. NO ONE ELSE
BUT YOU. JUST YOU. AND ALL YOU NEED TO DO IS PICK WHICH PIC TO CLICK!