Breaking News!

Donald J. Trump will not attend the next Republican debate, the presidential candidate and Republican frontrunner's campaign manager said just minutes after Trump said he "probably" won't show up.
"I'm going to be making a decision with Fox, but I probably won't bother doing the debate," Trump said at a press conference in Iowa this evening. "I'm going to do something else in Iowa. We'll have something where we raise money for the veterans and the Wounded Warriors, we'll do something simultaneously with the debate, but most likely I'm not going to do the debate. I didn't like the fact that they sent out press releases toying, talking about Putin, and playing games. I don't know what games Roger Ailes is playing, what's wrong over there? Something's wrong."
Trump's campaign manager, Corey Lewandowski, later told the Washington Post that he will "definitely not" participate in the debate. Trump had previously threatened to skip debates, but these comments carry more weight because they come in the midst of a fight he's having with the network over host Megyn Kelly.
Trump has been trying to bar Kelly from hosting Thursday night's debate in De Moines, alleging that she is biased against him. His problem with Kelly stems from a Republican debate she moderated in August, during which she questioned him about past sexist comments he's made.
Fox has released escalating statements in support of Kelly. On Saturday, a Fox spokesman stated, "Megyn Kelly has no conflict of interest. Donald Trump is just trying to build up the audience for Thursday's debate, for which we thank him."
Earlier today, Fox went after Trump, supporting Kelly even more, releasing a statement that said "We learned from a secret back channel that the Ayatollah and Putin both intend to treat Donald Trump unfairly when they meet with him if he becomes president … A nefarious source tells us that Trump has his own secret plan to replace the Cabinet with his Twitter followers to see if he should even go to those meetings."
It was this statement Trump seemed to be referencing when he said he he didn't like the network "playing games."
"They can't toy with me like they toy with everybody else," Trump said. "Let them have their debate, and lets see how they do with the ratings."
Of course, we're HustleTweeting about Donald Trump, and you're more than welcome to join the conversation by following the Hustle on Twitter HERE or write to us directly at hustleoncrave@gmail.com. Hey, have you checked out the Hustle's Ultra High Quality YouTube Channel, with exclusive videos featuring Backstage with Brock Lesnar and Paul Heyman… The Footage "They" Never Wanted You To See … UFC Bad Boy Nick Diaz's Wildest Video Ever … Behind The Scenes at WrestleMania … ICE-T and Coco's Sex Secrets … the list goes on and on, so if you're not subscribing, you're missing something … and by the ways cheapos, it's FREE! Yes, absolutely 100 percent FREE! What are you waiting for? Check it out HERE!
And whatever you do, don't forget to LIKE our interactive Heyman Hustle Facebook Page … yes, we used to be on MySpace but we forgot our password (not that it matters anymore). We encourage you to GFY if you're looking for a profile on Friendster and perhaps send us some pics if you thought about searching for us on Tinder. #JustSaying!

CHECK OUT DONALD TRUMP VS MEGYN KELLY!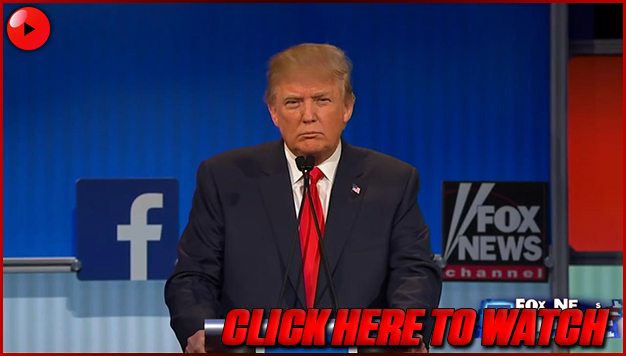 WE HERE AT THE HEYMAN HUSTLE HAVE ENSLAVED HIGHLY TRAINED
MONKEYS TO IGNORE THE FACT THEY ARE OVERWORKED AND UNDERPAID,
ALL IN THE NAME OF SCOURING THE WORLD WIDE WEB TO FIND THE FIFTEEN
MOST PROVOCATIVE STORIES ON THE INTERNET. ALL FOR YOU. NO ONE ELSE
BUT YOU. JUST YOU. AND ALL YOU NEED TO DO IS PICK WHICH PIC TO CLICK!